Savory
Hummus III Recipe
Someday, if you're lucky and I feel like sacrificing our dignity, I will show you a picture of our lovely oven. Chris originally thought we should name this blog "The Timeless Kitchen" because the oven has no clock. That's right, read 'em and weep, literally.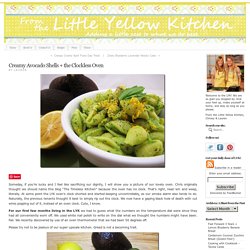 Yesterday as I stood in the kitchen trying to figure out what to make for dinner I wondered to myself, how do those people do it on those shows where they are given random ingredients and are suppose come up with something genius.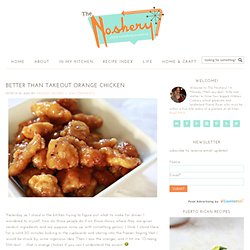 Taco Casserole Recipe | Healthy Delicious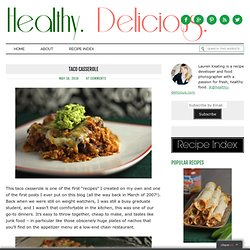 This taco casserole is one of the first "recipes" I created on my own and one of the first posts I ever put on this blog (all the way back in March of 2007!). Back when we were still on weight watchers, I was still a busy graduate student, and I wasn't that comfortable in the kitchen, this was one of our go-to dinners.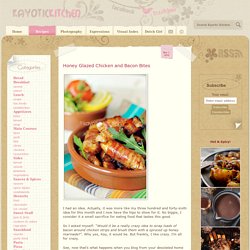 I had an idea. Actually, it was more like my three hundred and forty-sixth idea for this month and I now have the hips to show for it. No biggie, I consider it a small sacrifice for eating food that tastes this good.