Tv
Soyuz TMA-17 launch in 31 minutes; image: NASA... - Space & Astr
Freddie Baez/startraksphoto.com didn't get paid for her stint as fashion consultant with Emmanuel Ungaro. Lohan "signed on" as an artistic consultant, and her first range of designs were completely trashed by the fashion industry.
Chelsea Lately - Comedy Blog | E! Online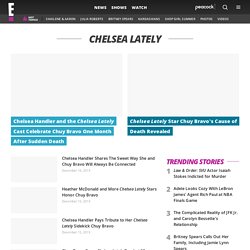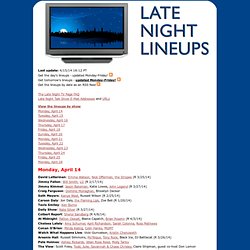 The Late Night TV Page - Talk Show Guest Listings
Last update: 3/30/13 14:22 PDT Get the day's lineups - updated Monday-Friday! Get tomorrow's lineups - updated Monday-Friday! Get the lineups by date as an RSS feed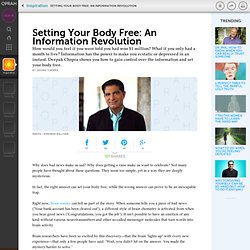 Photo: Jeremiah Sullivan How would you feel if you were told you had won $1 million? What if you only had a month to live?
Oprah.com
ellen degenres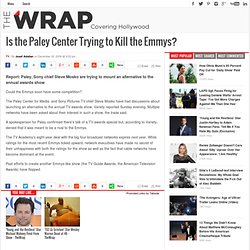 Is the Paley Center Trying to Kill the Emmys? | The Wrap
Could the Emmys soon have some competition? The Paley Center for Media and Sony Pictures TV chief Steve Mosko have had discussions about launching an alternative to the annual TV awards show, Variety reported Sunday evening. Multiple networks have been asked about their interest in such a show, the trade said. A spokesperson for Paley confirmed there's talk of a TV awards special but, according to Variety, denied that it was meant to be a rival to the Emmys. The TV Academy's eight-year deal with the big four broadcast networks expires next year. While ratings for the most recent Emmys ticked upward, network executives have made no secret of their unhappiness with both the ratings for the show as well as the fact that cable networks have become dominant at the event.
Yelp DITCHES Google Deal, Walks Away From Buyout Offers
The View
Trump Network
Arianna was a guest on MSNBC's Morning Joe today to discuss the health care reform bill making its way through the Senate. She criticized the degree to which the legislation has been twisted into benefiting industry more than the public. The lobbyists are winning, she said. ""You know who should have been on the cover of TIME magazine?
Huff TV: Arianna Discusses Health Reform, State Of The Nation: '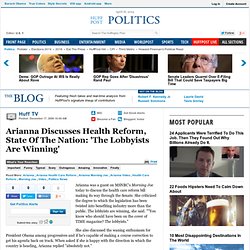 Jack Bauer interrogates Santa