THEpearltrees
The Pearl's Gazette
Hi editors and visitors!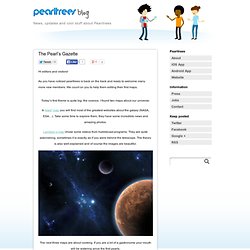 A French Web site, called Pearltrees , is developing a Web service that is trying to bring a social networking element to bookmarking - but with the connections based on content instead of people.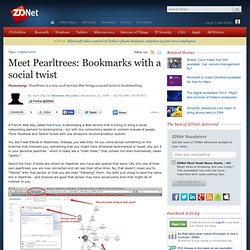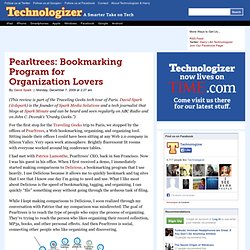 (This review is part of the Traveling Geeks tech tour of Paris. David Spark ( @dspark ) is the founder of Spark Media Solutions and a tech journalist that blogs at Spark Minute and can be heard and seen regularly on ABC Radio and on John C.
Pearltrees: Bookmarking Program for Organization Lovers | Techno
Pearltrees: Visual Collaborative Web Browsing Interface
I am with the Traveling Geeks at Pearltrees' headquarter in Paris, I already published about Pearltrees a few months ago when it was in pre- alpha, but the public beta will launch in two days at LeWeb . Pearltrees is a visual collaborative web browsing interface: users browse the internet visually using "Pearls" that represent websites and, by connecting them, they create a network of interest, I call it the "interest graph".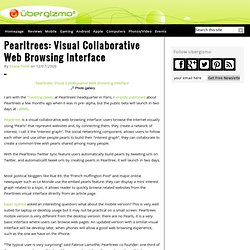 livestream Startup & Deep discussion