Sweets
Negative Calorie Chocolate Cake. Sunday, August 5, 2007 I know…you're all wondering….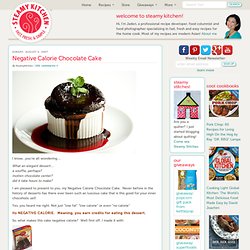 What an elegant dessert…. a souffle, perhaps? Molten chocolate center? Did it take hours to make? I am pleased to present to you, my Negative Calorie Chocolate Cake. Disappearing Act: Houdini Bars. Leafing through The Cake Mix Doctor Returns (have you entered the giveaway, by the way?)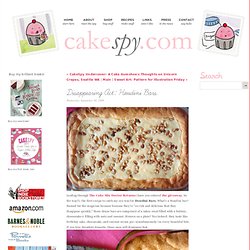 , the first recipe to catch my eye was for Houdini Bars. What's a Houdini bar? Named for the magician because because they're "so rich and delicious that they disappear quickly," these dense bars are comprised of a cakey crust filled with a buttery, cheesecake-y filling with nuts and coconut. Heaven on a plate? Disappearing Act: Houdini Bars. Home - Charm City Cakes. Bakerella.com. Retro Bakery - Cupcakes Baked Fresh Daily in Las Vegas, Nevada. Fields of Cake and Other Good Stuff. Wholesome Bakery (WholesomeBakery)... Home - Charm City Cakes. S Best Dessert Recipes of 2009 | brownies, cookies, desserts | Y. Coconut Cake with Chocolate Chunks and Coconut Drizzle: bonappet. Preheat oven to 350°F.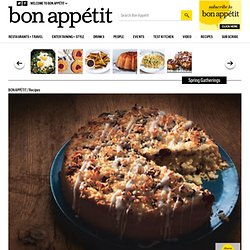 Generously butter 9-inch-diameter cake pan with 2-inch-high sides; dust pan with flour, shaking out excess. Sift 1 3/4 cups flour, baking powder, and sea salt into medium bowl. Eli's Cheesecake - Chi-Town Sampler. Hogmanay Whisky Cake. Ingredients 6 ounces sultanas. 1/2 pint water. 4 ounces butter. 5 ounces caster sugar.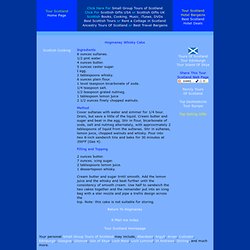 I egg. 2 tablespoons whisky. 6 ounces plain flour. 1 level teaspoon bicarbonate of soda. 1/4 teaspoon salt. 1/2 teaspoon grated nutmeg. 1 tablespoon lemon juice 2 1/2 ounces finely chopped walnuts. Method Cover sultanas with water and simmer for 1/4 hour. Drain, but save a little of the liquid. Two Parts Sugar » Buzz. Voted Best Bakery in Orange County, CA.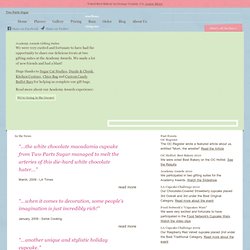 Learn More Two Parts Sugar Academy Awards Gifting Suites. Overnight Baked Panettone French Toast :: words to eat by. Sweet Ideas from Domino® Sugar. Untitled. Recipe at a glance time: 1-2 hrsserves/makes: 4recipe id: 102260cook method: stovetop ingredients 1 1/2 cup all-purpose flour1 teaspoon seasoned salt2 teaspoons MSG1 teaspoon black pepper1 teaspoon paprika1/4 teaspoon cayenne pepper or chili powder1/2 teaspoon poultry seasoning1 cup milk (Use buttermilk for a crispier coating)1 egg, lightly beaten3 pounds frying chicken, cut up or use chicken pieces shortening for frying directions.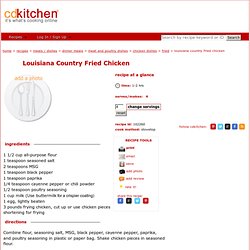 Best Christmas Lights & Displays: San Francisco, San Jose, Sacra. Sweets Foods Blog: The Best of the Week - Foodie Resources, Reci. Salted Double Chocolate Peanut Butter Cookies - Recipes - food52. Author Notes: I created these cookies one day when I was in serious need of chocolate, peanut butter, and salt.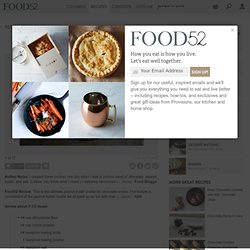 (Ladies, you know what I mean.) I definitely recommend using coarse sea salt on the cookies because it looks pretty and provides a punch of saltiness to contrast with the rich chocolate. - Food Blogga (less)Author Notes: I created these cookies one day when I was in serious need of chocolate, peanut butter, and salt. (Ladies, you know what I mean.) Blog | chocri, customized chocolate bars. In Germany there are saying: "April, April, he is doing whatever he wants."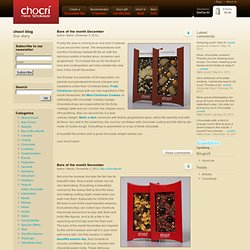 This proverb is true, because the weather in april was either dry and warmly or wet and cold. We hope therefore for a beautiful and warm May. With our bars of the month we want to bring us sunny days and mild and clear nights. Corn Flake Cookies (Stove -Top Peanut Butter Crisps) TWIST BISCOTTI COMPANY - RI's Best Gourmet Biscotti, Biscotti Gi. Ghirardelli Square on San Francisco Bay | Ghirardelli Square. Ghirardelli Square (GhirardelliSQ) Food & Fizz | Potato Rosemary Bread - bread, bread baker's appre.
---