Shopping
s Holiday Gift Guide 2009
Inexpensive gifting ideas
Nyx Enchantments, Distinctive Handcrafted Jewelry
Welcome to your new auctionportal
It's All In The Bag - Home
Frugal Island (frugalisland) on Twitter
Mini Clock
Frugal Island
You're Welcome Cards — Better Than a Thank You Card
Sumpin Else Custom Gifts
Partnerschaftsratgeber und -vorschriften gibt es in Hülle und Fülle. Trotz des prasselnden Feuerwerks an gut gemeinten Informationen und Richtlinien, scheinen die Menschen ihr Verhalten nicht anzupassen und werden in Beziehungen immer unglücklicher und unglücklicher.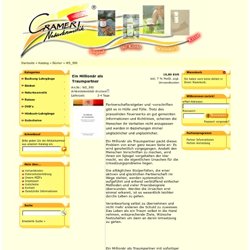 Crameri WebShop - Ein Millionär als Traumpartner Ein Millionär a
Miniature Clocks - Mini Clock
Whats New Today?
Cascadia Decanter Wine Funnel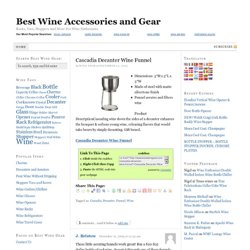 Dimensions: 3″H x 5″L x 3″W Made of steel with matte silvertone finish Funnel aerates and filters wine Product DescriptionCascading wine down the sides of a decanter enhances the bouquet & softens young wine, releasing flavors that would take hours by simply decanting. Gift boxed.
Fusion of Onyx and Mother of Pearl Necklace by Blackenedruby
Blackenedruby Jewelry by Blackenedruby on Etsy
Blackenedruby Jewels (Blackenedruby) on Twitter
s Holiday Gift Guide 2009
Inexpensive gifting ideas