Restaurants/fastfood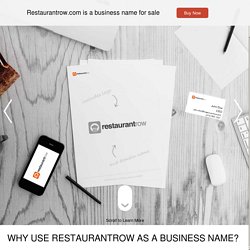 RestaurantRow.com is the best way to find a restaurant or read restaurant reviews. Our popular Top 10 Best Restaurants by city list , features the most searched restaurants in every major city in the world. Read and subscribe to our RestaurantRow BLOG ! Or search restaurants your way features multiple search options for finding the perfect restaurant or place to eat whether you are traveling to a specific area or need to grab a bite at the closest spot near you. Our free membership encourages you to add and review restaurants , even earn money by submitting your valuable comments.
Vancouver Restaurants - Dining Guide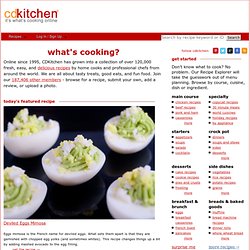 Online since 1995, CDKitchen has grown into a collection of over 120,000 fresh, easy, and delicious recipes by home cooks and professional chefs from around the world. We are all about tasty treats, good eats, and fun food. Join our 187,406 other members - browse for a recipe, submit your own, add a review, or upload a photo.
Feasting Out: Stylish Italian New Year's Eve Prix Fixe at SPQR -
Weekend Planner: Metaphors and Maple Syrup at Farmerbrown's Sund
The Taco Stand
Taco Stand Atlanta (TheTacoStandAtl) on Twitter
Atlanta Dining presented by All Around Media
Taste on Tour: Food on the Road - TasteOnTour.com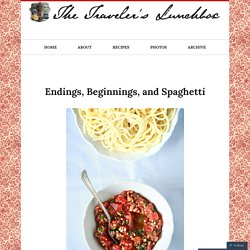 So, Sicily. As much as I loved Palermo, I have to say it paled in comparison to the the five days I spent with the most incredible group of bloggers at the Anna Tasca Lanza Cooking School. If the name Anna Tasca Lanza rings a bell for you, there's a good reason. In her day, she was the authority on Sicilian food—the Marcella Hazan of the south. Back in the late 80s and early 90s, before any kind of regional awareness had entered the Italian food lexicon in the US, she began writing about traditional Sicilian cooking for the American market.