Newspapers
Tropical storm warnings issued for Bahamas, South Florida - Miami-Dade Breaking News
huffington post
Every speaker's nightmare is an audience full of hecklers who feel free to shout out comments the way sports fans shout at their TVs ("You call that a triple axel?!?") and bloodthirsty ancient Romans shouted at gladiators ("You call yourself a Thracian?!?) Unfortunately, that's exactly what's happening, all too frequently, when cutting edge conferences include a Twitter "backchannel" -- a real-time electronic screen behind the speaker that displays a rolling stream of the audience's tweeted comments. That particular interactive feature is designed to create an impromptu online "community" around the event and to encourage conversation and interaction. But it can also backfire with results that range from mildly distracting to downright disastrous. Even the founder of Twitter, Jack Dorsey , is not immune to being heckled via his own invention.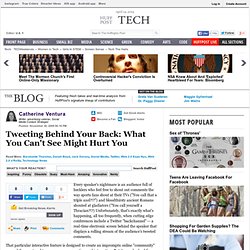 Reuter
everyday olympia
2009 in Focus: Best of Times photography Memorable moments captured by Los Angeles Times photographers in 2009 U.S. Forest Service firefighters let the Station fire burn along Angeles Crest Highway in the early morning hours in La Canada Flintridge.
2009/Times/photography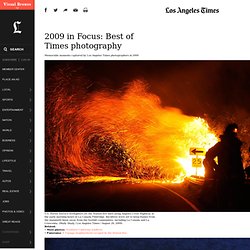 Soho Press (soho_press) on Twitter
hawaii/Starbulletin.com
newjersey
A Fla. woman who tweeted about her son's drowning death is fueling a debate over parenting, reactions to grief and the sharing — or oversharing — of personal information online. [Tip to Salon ] The controversy began Monday in a Meritt Island home where Shellie Ross (aka military_mom ) who blogs about life as a military wife, was tending to her chickens. At 5:22 p.m., Ross tweeted to her 5,400 followers: "Fog is rolling in thick scared the birds back in the coop." At 5:23 p.m., her 11-year-old son called 911 saying that his 2-year-old brother Bryson was unconscious in their pool.
The Scavenger : A boy drowns, a mother tweets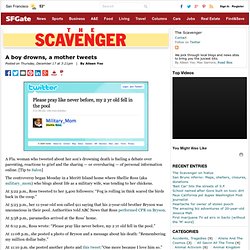 TwitterhackerUSATODAY.
nytimes
newjersey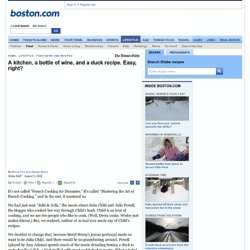 It's not called "French Cooking for Dummies.'' It's called "Mastering the Art of French Cooking,'' and in the end, it mastered us. We had just seen "Julie & Julia,'' the movie about Julia Child and Julie Powell, the blogger who cooked her way through Child's book. Child is an icon of cooking, and we are two people who like to cook.
Mastering Julia Child's recipe for duck stuffed with meat and ba
Delta Launch Report | WISE observatory sheds l
WISE observatory sheds lens cap and takes in starlight BY JUSTIN RAY SPACEFLIGHT NOW Posted: December 29, 2009 NASA's new cosmic mapper successfully jettisoned a protective lens cover Tuesday, opening its infrared eyes to Universe for an unprecedented survey in 2010. A United Launch Alliance Delta 2 rocket delivered the Wide-field Infrared Survey Explorer spacecraft into polar orbit from Vandenberg Air Force Base in California on December 14 . The cover was secured atop the Thermos-like bottle structure that holds the observatory's telescope and state-of-the-art detectors in supercold frozen hydrogen. The cap was designed to keep out light during the early days of the mission while controllers ensured the spacecraft's orientation system would operate correctly, preventing an accidental blinding by looking at the sun or down at Earth.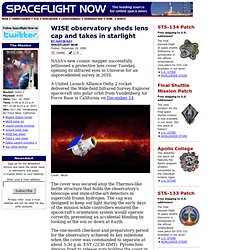 Woman's blood alcohol content topples state records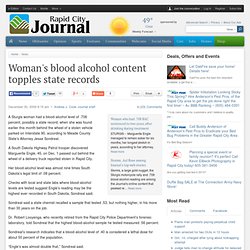 A Sturgis woman had a blood-alcohol level of .708 percent, possibly a state record, when she was found earlier this month behind the wheel of a stolen vehicle parked on Interstate 90, according to Meade County State's Attorney Jesse Sondreal.
"The most beautiful thing I've ever seen" - Roger Ebert's Journa
Boston Weather - wbztv.com
U.S. Intensifies Screening for Travelers From 14 Nations - NYTim
News and Features - Richmond Magazine
How does a college student land a job with a très-cool cake-design business that's destined for TV stardom? For starters, it helps to offer to work for free. Second, you must be a serious lover of fun. That's what got Anna Ellison, a former Midlothian resident and James River High School grad, her start at Baltimore's Charm City Cakes, made famous by the Food Network reality show Ace of Cakes . In 2003, she was a junior studying graphic design at the Maryland Institute College of Art when she landed an unpaid internship at Charm City by convincing executive chef Duff Goldman of her fun-loving-but-driven work ethic.