Newspapers
Huffington post. Every speaker's nightmare is an audience full of hecklers who feel free to shout out comments the way sports fans shout at their TVs ("You call that a triple axel?!?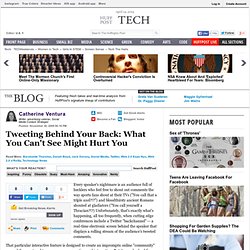 ") and bloodthirsty ancient Romans shouted at gladiators ("You call yourself a Thracian?!?) Unfortunately, that's exactly what's happening, all too frequently, when cutting edge conferences include a Twitter "backchannel" -- a real-time electronic screen behind the speaker that displays a rolling stream of the audience's tweeted comments. That particular interactive feature is designed to create an impromptu online "community" around the event and to encourage conversation and interaction. But it can also backfire with results that range from mildly distracting to downright disastrous. Even the founder of Twitter, Jack Dorsey, is not immune to being heckled via his own invention. Reuter. National Public Radio : News & Analysis, World, US, Music & Arts.
Los Angeles Times - California, L.A., Entertainment and World ne. Entertainment news, movie reviews, awards, festivals, celebrity.
Reason Magazine. 2009/Times/photography. 2009 in Focus: Best of Times photography Memorable moments captured by Los Angeles Times photographers in 2009 U.S.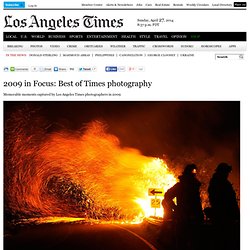 Forest Service firefighters let the Station fire burn along Angeles Crest Highway in the early morning hours in La Canada Flintridge. Backfires were set to keep flames from the mammoth blaze away from the foothill communities, including La Canada and La Crescenta. (Wally Skalij / Los Angeles Times / August 29, 2009)Related: • More photos:Southern California wildfires • Panorama:A Tujunga neighborhood ravaged by the Station fire. Washingtonpost.com - nation, world, technology and Washington ar. Soho Press (soho_press) Hawaii/Starbulletin.com.
Newjersey. The Scavenger : A boy drowns, a mother tweets. TwitterhackerUSATODAY. Telegraph.co.uk: news, business, sport, the Daily Telegraph news. Nytimes. Newjersey. Delta Launch Report | WISE observatory sheds l. WISE observatory sheds lens cap and takes in starlight BY JUSTIN RAYSPACEFLIGHT NOWPosted: December 29, 2009 NASA's new cosmic mapper successfully jettisoned a protective lens cover Tuesday, opening its infrared eyes to Universe for an unprecedented survey in 2010.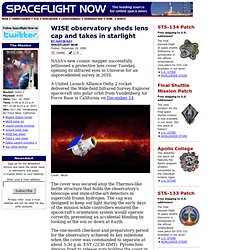 A United Launch Alliance Delta 2 rocket delivered the Wide-field Infrared Survey Explorer spacecraft into polar orbit from Vandenberg Air Force Base in California on December 14. The cover was secured atop the Thermos-like bottle structure that holds the observatory's telescope and state-of-the-art detectors in supercold frozen hydrogen. The cap was designed to keep out light during the early days of the mission while controllers ensured the spacecraft's orientation system would operate correctly, preventing an accidental blinding by looking at the sun or down at Earth.
Woman's blood alcohol content topples state records. A Sturgis woman had a blood-alcohol level of .708 percent, possibly a state record, when she was found earlier this month behind the wheel of a stolen vehicle parked on Interstate 90, according to Meade County State's Attorney Jesse Sondreal.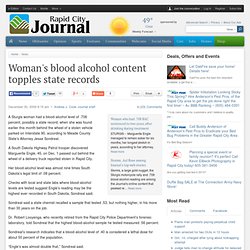 A South Dakota Highway Patrol trooper discovered Marguerite Engle, 45, on Dec. 1 passed out behind the wheel of a delivery truck reported stolen in Rapid City. Her blood-alcohol level was almost nine times South Dakota's legal limit of .08 percent. Checks with local and state labs where blood-alcohol levels are tested suggest Engle's reading may be the highest ever recorded in South Dakota, Sondreal said. Sondreal said a state chemist recalled a sample that tested .53, but nothing higher, in his more than 30 years on the job. "The most beautiful thing I've ever seen" - Roger Ebert's Journa.
Thank you.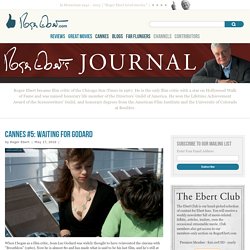 Forty-six years ago on April 3, 1967, I became the film critic for the Chicago Sun-Times. Some of you have read my reviews and columns and even written to me since that time. Others were introduced to my film criticism through the television show, my books, the website, the film festival, or the Ebert Club and newsletter. However you came to know me, I'm glad you did and thank you for being the best readers any film critic could ask for. Boston Weather - wbztv.com. U.S. Intensifies Screening for Travelers From 14 Nations - NYTim. News and Features - Richmond Magazine. How does a college student land a job with a très-cool cake-design business that's destined for TV stardom?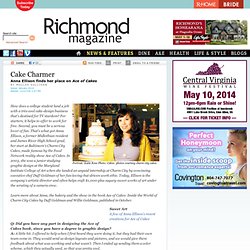 For starters, it helps to offer to work for free. Second, you must be a serious lover of fun.
---