Haiti resources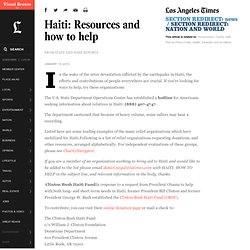 Haiti: Resources and how to help
From Staff and Wire reports January 14, 2010 In the wake of the utter devastation inflicted by the earthquake in Haiti , the efforts and contributions of people everywhere are crucial.
Carelpedre.com -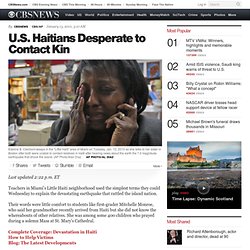 Last updated 2:22 p.m. ET Teachers in Miami's Little Haiti neighborhood used the simplest terms they could Wednesday to explain the devastating earthquake that rattled the island nation.
U.S. Haitians Desperate to Contact Kin
Carel Pedre (carelpedre) on Twitter
Damon Winter/The New York Times
In Haiti, Survivors Search for the Dead, and for Solace - NYTime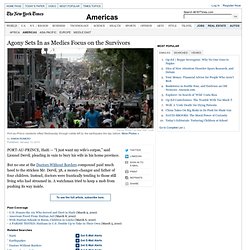 Multilink Haiti (InternetHaiti) on Twitter
Haiti Connect | MiamiHerald.com
Global Relief on Facebook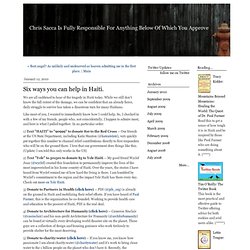 We are all saddened to hear of the tragedy in Haiti today.
Chris Sacca's 'What is left?': Six ways you can help in Haiti.
Anxious Haitians in U.S. Search for Information
UNICEF USA: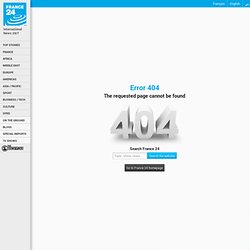 Twitter ablaze with messages of support, distress following majo
Following the devastating earthquake measuring 7.0 on the Richter scale that rocked Haiti on Tuesday night, Twitter, the microblogging and social networking site, has been flooded with words of support for the Haitian people and calls for relief donations. Photos and live accounts of the damage on the ground and messages from Haitians trying to locate missing family members are also appearing all over the site. With telephone lines down, the flurry of Twitter activity is a vivid reminder of how social networking sites – rather than traditional news media - have become the first stop for information about and reactions to major catastrophes.
Haiti Connect | MiamiHerald.com
Haiti quake touches off massive Twitter response
$1.2 Million in Donations for Haiti, via Text Message - Bits Blo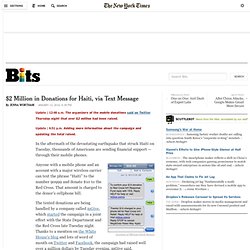 Update | 12:48 a.m.
Fire Fighting, Fire Prevention, Anything Fire and » Blog Archive
How can you help Haiti? | The Daily Inquirer
Yele.org