Art
(3 February 2012: The most expensive wall painting ever?) But first: that elephant. On the morning of 22 February, commuters driving along the Pacific Coast Highway that links LA's coastal suburbs of Santa Monica and Malibu noticed something unfamiliar. A derelict water tank, which had been sitting on a patch of wasteland for as long as anyone could remember, was jollified by a message stencilled in black paint. It said: "This looks a bit like an elephant."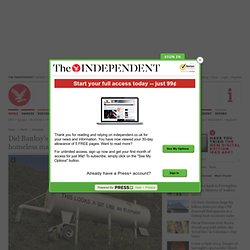 Did Banksy's latest work bring misery to a homeless man? - Americas, World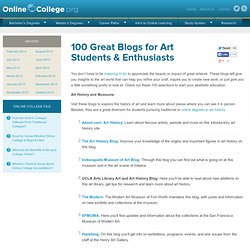 You don't have to be majoring in art to appreciate the beauty or impact of great artwork. These blogs will give you insights to the art world that can help you refine your craft, inspire you to create new work, or just give you a little something pretty to look at. Check out these 100 selections to start your aesthetic education.
100 Great Blogs for Art Students & Enthusiasts
Carol Cavalaris lives in the middle of a forest in the high country of Colorado. It is the wild beauty of her surroundings that inspires her digital paintings of wildlife and nature. Carol currently exhibits her work in several Colorado galleries, including the Grace Gallery in the famous Santa Fe Avenue Art District in Denver. She is a freelance artist for The Mountain, and creates custom art, specializing wildlife, floral, and pet paintings. Her on-line galleries can be viewed on her website.
40 Beautiful Nature and Animal Paintings by Carol Cavalaris | Pr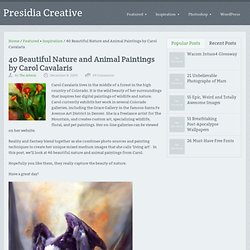 October 3, 2009
ARTISTICTHINGS.COM - Kseniya Simonova Sand Animations 4
October 3, 2009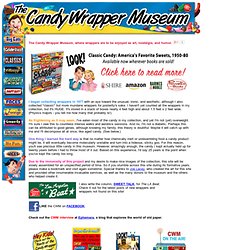 The Candy Wrapper Museum
The Candy Wrapper Museum, where wrappers are to be enjoyed as art, nostalgia, and humor. I began collecting wrappers in 1977 with an eye toward the unusual, ironic, and aesthetic, although I also collected "classic" but more mundane wrappers for posterity's sake. I haven't yet counted all the wrappers in my collection, but it's HUGE.
Pretty Vintage Images for your artwork
ArtRage 2.5 Starter Edition & Downloads
i am jason tusman • jasontusman.com
jason (whoisJason) on Twitter
About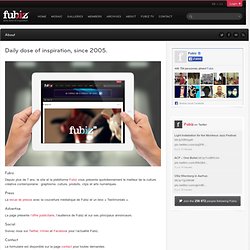 Fubiz Depuis plus de 7 ans, le site et la plateforme Fubiz vous présente quotidiennement le meilleur de la culture créative contemporaine : graphisme, culture, produits, clips et arts numériques. Press La revue de presse avec la couverture médiatique de Fubiz et un bloc « Testimonials ».
denverartsygal.blogspot.com/2009/08/vigeland-park-oslo-no
Cartoon
alanwild | photoblog & Urban Fox
L Filipe dos Santos
Xue Jiye | Chinese Contemporary Artist
Artos Magicus (artosmagicus) on Twitter
Louise B Hafesh (paintersportal) on Twitter
Marko Mitic Visual Art
Painter's Portal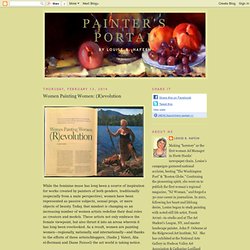 Strong, incisive compositions have the capacity to entice, involve, provoke and inspire. Build your paintings on such a foundation and you'll set the stage for portraits of life and expressions of the soul. Some time back, The Artist's Magazine asked me to do an article demonstrating how I designed my award-winning painting, "Cheers!" For a link to Artist's Network, which highlights all the steps involved in setting up this composition along with insight into my choice of props, placement and intent, click on the link below. Here I have included two photos from that series. One is of my original set up; the other is the resulting painting.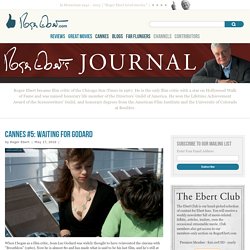 My negative review of "The Raid: Redemption" violated one of my oldest principles, and put me way out of step with other critics. In my review I gave it one star. The movie currently stands at 8.4 on IMDb, 83% on the Tomatometer, 76 on MRQE, 73 on Metacritic, and 65.4 on Movie Review Intelligence. When my review appeared online at 12:01 a.m. Thursday morning, "The Raid" was hovering near 100% at Tomatoes. You need a 60 to be a "fresh" tomato.
Painter's Portal
TWIST BISCOTTI COMPANY - RI's Best Gourmet Biscotti, Biscotti Gi
Copyright © 1999-2012 GoDaddy.com, LLC. All rights reserved. *One FREE .COM, .CO, .NET or .ORG with purchase of a new 12-, 24- or 36-month website builder plan. Plus ICANN fee of $0.18 per domain name per year. You must add the domain name into your cart before purchase, and you must select a domain term length equal to or less than the term length of your website builder plan to qualify for the free domain offer. If you purchase a domain name for a term longer than the term of the website builder plan, you will be charged for the additional registration term at the then-current rate.
unnamed pearl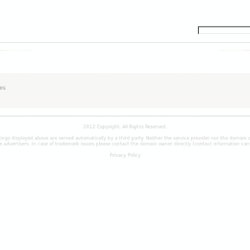 28 Recommended Art and Design Tumblrs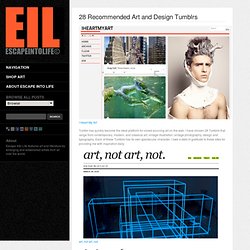 I Heart My Art Tumblr has quickly become the ideal platform for crowd-sourcing art on the web. I have chosen 28 Tumblrs that range from contemporary, modern, and classical art; vintage illustration; vintage photography; design and typography. Each of these Tumblrs has its own spectacular character.
Anton van Dalen
Carolina Souss
Bo Bartlett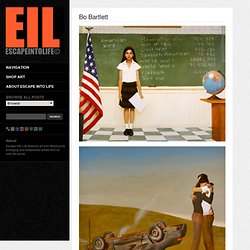 Excerpt from the book Bo Bartlett, Heartland: "Bo Bartlett is an American realist with a modernist vision. His paintings are well within the tradition of American realism as defined by artists such as Thomas Eakins and Andrew Wyeth. Like these artists, Bartlett looks at America's heart—its land and its people—and describes the beauty he finds in everyday life. His paintings celebrate the underlying epic nature of the commonplace and the personal significance of the extraordinary. "Bartlett was educated at the Pennsylvania Academy of the Fine Arts, where realist principles must be grasped before modernist ventures are encouraged.
Teun Hocks
Escape Into Life
POSTERS on the Behance Network