Fractals
Journal of the American Ceramic Society Volume 72, Issue 1 , Article first published online: 8 MAR 2005 Options for accessing this content: If you have access to this content through a society membership, please first log in to your society website.
Quantitative Analysis of Brittle Fracture Surfaces Using Fractal Geometry - Mecholsky - 2005 - Journal of the American Ceramic Society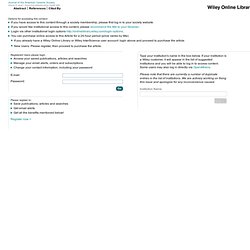 www.fch.vutbr.cz/lectures/imagesci/download_ejournal/01_O.Zmeskal.pdf
Fractals and Complexity How would you characterize the images on this page? Describing them using traditional features such as "size" and overall "shape" wouldn't really say much, although it could be very informative for some other forms, such as when characterizing "a 10 cm, round orange" or "a 300 cm x 100 cm oblong watermelon", for instance.
Fractals and Complexity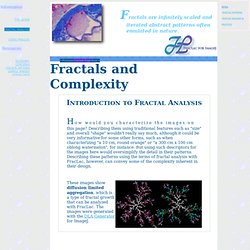 Untitled Document
Dr. John J. Mecholsky, Jr.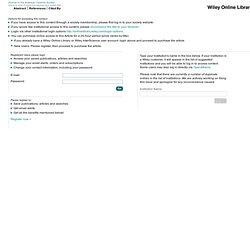 Journal of the American Ceramic Society Volume 74, Issue 12 , Article first published online: 8 MAR 2005
Relationship between Fractal Geometry and Fractography - Mecholsky - 2005 - Journal of the American Ceramic Society
uh7qf6fd4h.scholar.serialssolutions.com/?sid=google&auinit=L&aulast=Plangsangmas&atitle=Determination+of+fracture+toughness+of+epoxy+using+fractography&id=doi:10.1002/(SICI)1097-4628(19990411)72:2<257::AID-APP11>3.0.CO%3B2-M&title=Journal+of+applied+polym