Wordpress
At many Blogs and forums you can read the same story about localized month name issues if a theme or plugin doesn't use the WordPress build in functions for that purpose. In most cases this will be roughly handled by just take the setlocale() function and override the OS locale settings. There are also WordPress plugins in the wild used for blogging multi-lingual. Those plugins mostly set the locale depending on choosen language hardly without any chance to suppress it at backend.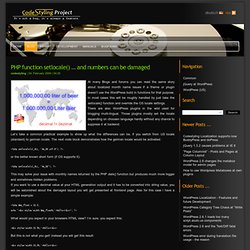 Code Styling Project » PHP function setlocale() … and numbers can be damaged
WordPress Tavern: Where Every Drink Is On The House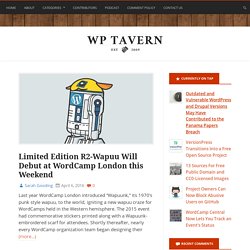 In this episode of WordPress Weekly, I was joined by Marcus Couch and Matt Mederios of Mattreport.com and founder of Slocumstudio.com. I threw out the show notes for this episode and instead, tapped into the collective knowledge of my guests to discuss the world of podcasting with WordPress. The first (more…)
Jeudi, 3 mars 2011 par admin Je déploie un WordPress par semaine en ce moment et je me retrouve souvent à installer le même jeu d'extensions à chaque fois, il faut croire que je les trouve utiles. Lire la suite de cet article » Lundi, 20 décembre 2010 par admin
Aide WordPress - ou comment utiliser son blog WordPress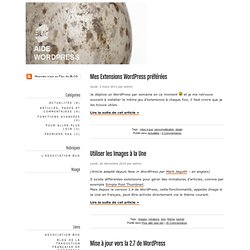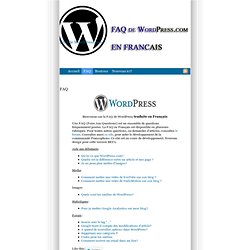 FAQ de WordPress.com Version Française Bienvenue sur la FAQ de WordPress traduite en Français Une FAQ (Foire Aux Questions) est un ensemble de questions fréquemment posées. La FAQ en Français est disponible en plusieurs rubriques. Pour toutes autres questions, ou demandes d'articles, consultez le forum.
faq de wordpress en français
Force WordPress to use the Latest Version of jQuery