Icons
Quality Icons Blog
Author: Icon set website: Visit site License: Free for commercial use Author: Taytel License: Free for commercial use (Include link to authors website) Author: YOOtheme
"Silk" is a smooth, free icon set, containing over 700 16-by-16 pixel icons in strokably-soft PNG format. Containing a large variety of icons, you're sure to find something that tickles your fancy. And all for a low low price of $0.00 . You can't say fairer than that. Current version: 1.3 . View all icons (.png file, 1Mb)
Category:Icons by subject
Pubblicato da Alberto Nella chat integrata in Gmail ci sono le faccine ufficiali e quelle non documentate . Nel link segnalato anche una piccola guida su come visualizzare le smiley.
moticônes caché dans le chat de Gmail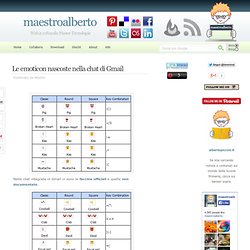 IcoEye
Mini Pixel Icons
One of the irks of OpenOffice is its visual inconsistence with Gnome. Together with Tuomas we created a new set of icons with the corresponding Gnome2 style. All the images below are © 2003–2005 Novell, Inc.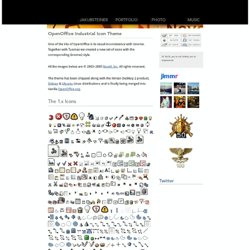 OpenOffice.org Icons, Ximian Edition