DIY Helpful
Boy do I have a treat for you today! The craftalicious girls over at eighteen25 are here show us how to make a Survial Kit . I can only imagine all fun I could have making these for my self and for all my girl friends!! Just think, bridesmaid gifts, Mother's Day, birthday, Christmas! So cute! Take it away ladies……………………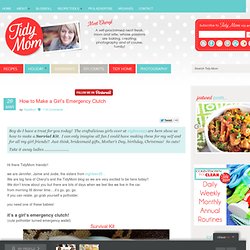 A Sock Bun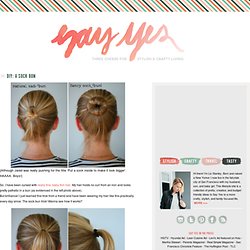 {Although Jared was really pushing for the title 'Put a sock inside to make it look bigger'. HAAAA. Boys!}
Hello everyone, my name is Kayla and I run SayNotSweetAnne.com . I'm a Graphic Designer from Grand Rapids, MI and I love to craft, cook, and a variety of other things. ;D I'm very grateful for this opportunity to guest post on a Skip To My Lou, and to "meet" all of you!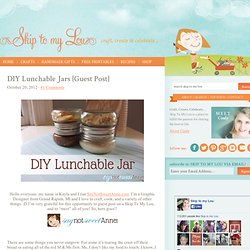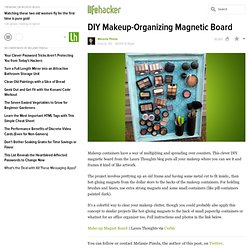 Makeup containers have a way of multiplying and spreading over counters. This clever DIY magnetic board from the Laura Thoughts blog puts all your makeup where you can see it and frames it kind of like artwork. The project involves prettying up an old frame and having some metal cut to fit inside,, then hot-gluing magnets from the dollar store to the backs of the makeup containers. For holding brushes and liners, use extra strong magnets and some small containers (like pill containers painted dark). It's a colorful way to clear your makeup clutter, though you could probably also apply this concept to similar projects like hot-gluing magnets to the back of small paperclip containers or whatnot for an office organizer too. Full instructions and photos in the link below.
Why didn't I think of that? You'll be uttering those words more than once at these ingenious little tips, tricks and ideas that solve everyday problems... some you never knew you had! Hull strawberries easily using a straw. Rubbing a walnut over scratches in your furniture will disguise dings and scrapes. Remove crayon masterpieces from your TV or computer screen with WD40.