Lizditz
Liz Ditz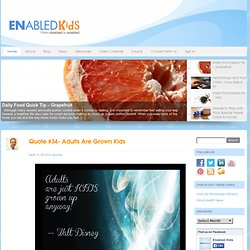 If you are a special needs parent, you know what I am talking about. While you love your child dearly, accommodating to their one-of-a-kind manners in functioning, learning and playing can be a challenge. While trying to figure out your child's diagnosis and special needs in parental care, you might be frustrated with the lack of social support mechanisms and groups. Not just that, friends and family members sometimes let you down. They might be scared to babysit your child when you want a night out; at a gathering they might be fearful because they do not know how best to interact with your child; they might even stop inviting you to occasions because the event does not provide accessibility services. We know how you feel and we are determined to make a change.
Enable Kids
Vaccines.gov | Vaccines.gov
Happy Jihad's House of Pancakes - Post a Comment
All school-based speech/language pathologists are encouraged to contribute to this site's growing knowledge base. In addition, SLPs in research and clinical settings, regular and special education teachers, parents, and students who have special needs are invited to take ideas from this site as well as share their own insights and perspectives. Please share this web address with all friends and colleagues who are interested in the speech and language development of children, and bookmark Speaking of Speech.com as one of your favorite sites. Visit the site often to check out the new information that is added daily. Your active involvement in this site will make Speaking of Speech.com a useful, dynamic resource for all! NEW: Speaking of Speech.blog.com!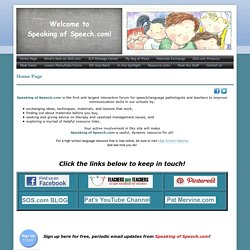 Therapies: About, Lists & Evaulating