Lizditz
Liz Ditz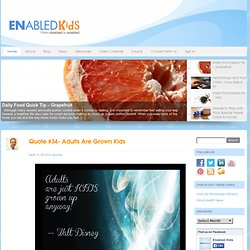 No matter how old your child is, there is still value to maintaining safety for them on the online world, whether it is prevention of bullying or premature exposure to pornographic sites. Ten years ago, this would not have been so hard because most families shared only one home computer, which all family members use. Now, there are smartphones, tablets, laptops. There are so many devices where your children can have Internet access on. What are the strategies available for managing Web access nowadays? Here are a few:
Enable Kids
Vaccines.gov | Vaccines.gov
Happy Jihad's House of Pancakes - Post a Comment
All school-based speech/language pathologists are encouraged to contribute to this site's growing knowledge base. In addition, SLPs in research and clinical settings, regular and special education teachers, parents, and students who have special needs are invited to take ideas from this site as well as share their own insights and perspectives. Please share this web address with all friends and colleagues who are interested in the speech and language development of children, and bookmark Speaking of Speech.com as one of your favorite sites. Visit the site often to check out the new information that is added daily. Your active involvement in this site will make Speaking of Speech.com a useful, dynamic resource for all! NEW: Speaking of Speech.blog.com!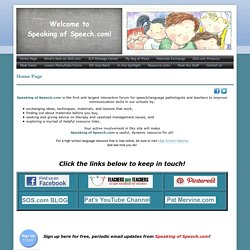 Therapies: About, Lists & Evaulating