Autour de la culture tv ciné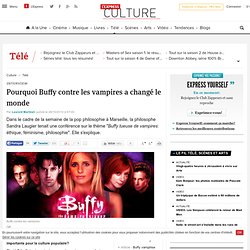 En quoi la série Buffy contre les vampires (1997-2003) est-elle importante pour la culture populaire?
Pourquoi Buffy contre les vampires a changé le monde
Combien coûtent les maisons où vivent les héros de séries?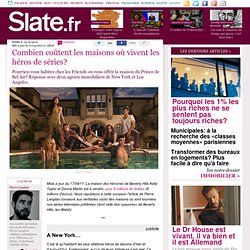 Mise à jour du 17/04/11: La maison des héroïnes de Beverly Hills Kelly Taylor et Donna Martin est à vendre, pour 9 millions de dollars (6 millions d'euros). Nous republions à cette occasion l'article de Pierre Langlais consacré aux véritables coûts des maisons où sont tournées nos séries télévisées préférées (dont celle des «pauvres» de Beverly Hills, les Walsh).
A l'occasion de la sortie au cinéma de la première partie du dernier Harry Potter, nécrologie fictionnelle du plus grand héros de ce début de siècle.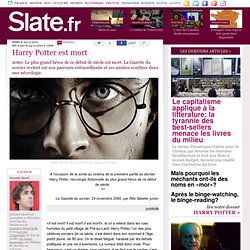 Harry Potter est mort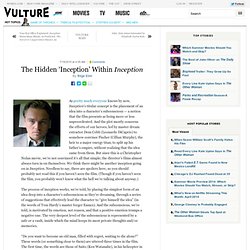 The Hidden 'Inception' Within Inception
As pretty much everyone knows by now, Inception's titular concept is the placement of an idea into a character's subconscious — a notion that the film presents as being more or less unprecedented.