À voir... en attente
ZOO-PROJECT. Images et tartines. Different Media. Different Media asbl est une association qui a vu le jour le 30 juin 2003.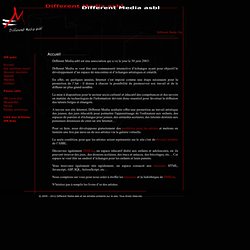 Different Media se veut être une communauté interactive d'échanges ayant pour objectif le développement d'un espace de rencontres et d'échanges artistiques et créatifs. En effet, en quelques années, Internet s'est imposé comme une étape nécessaire pour la promotion de l'Art : il donne à chacun la possibilité de promouvoir son travail et de le diffuser au plus grand nombre. La mise à disposition pour le secteur socio-culturel et éducatif des compétences et des savoirs en matière de technologies de l'information devient donc essentiel pour favoriser la diffusion des talents belges et étrangers. Ghisoni. [投稿作品] 用插畫捕捉街頭時尚的插畫家 – 蘇歆涵. 最近台灣有越來越多精彩的插畫作品出現了,更有許多插畫家遠赴他鄉,到國外吸收更多不同的養分來刺激創作靈感。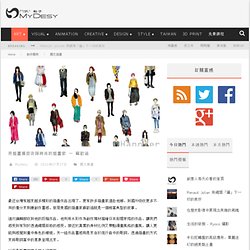 旅居美國的插畫家蘇歆涵就是一個相當典型的故事。 這次編輯部收到他的投稿作品,他利用水彩作為創作媒材描繪日本街頭穿搭的作品,讓我們感受到有別於透過鏡頭街拍的感受。 接近於真實的身材比例又帶點漫畫風格的畫風,讓人更能夠感覺到畫中角色的樣貌。 另一組作品靈感則是來自於流行曲中的歌詞,透過插畫的方式來將歌詞當中的意象呈現出來。 以下是插畫家提供的介紹文字: Enquête auprès des artistes plasticiens de Basse Normandie. Enquête auprès des artistes plasticiens de Basse Normandie Cette enquête est anonyme.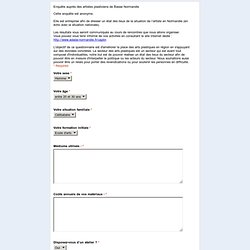 Elle est entreprise afin de dresser un état des lieux de la situation de l'artiste en Normandie (en écho avec la situation nationale). Agence-scénographie-muséographie. Le guide de l'art : les musées les galeries les artistes - ARTZA. Photography Magazine. Zazzle | Custom T-Shirts, Personalized Gifts, Posters, Art, and more. Holiday Gifts | Gifts for Special Occasions | Idées cadeaux Unique. Submit a link | Digg. "Marilyn Monroe / Neticones" - Limited Edition Print by Systaime for Curioos. Giclée Art Print – 310 gsm Group with others to send a gift card to a friend!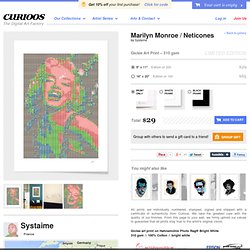 All prints are individually numbered, stamped, signed and shipped with a certificate of authenticity from Curioos. We take the greatest care with the quality of our finishes. Www.stumbleupon.com/submit/visitor. BigVideo.js - The jQuery Plugin for Big Background Video. The jQuery Plugin for Big Background Video (and Images) Created by John Polacek at Draftfcb Chicago This plugin makes it easy to add fit-to-fill background video to websites.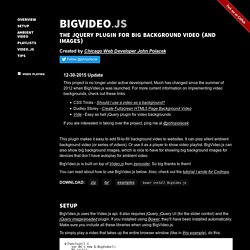 It can play silent ambient background video (or series of videos). Or use it as a player to show video playlist. Se connecter ou s'inscrire. Create a new account all it takes is a username and password privacy philosophy we limit data collected about you and your use of the platform,your personal information is never for sale,we use and disclose information to prevent people from abusing the platform, butwe never disclose it for any other reason unless required by law.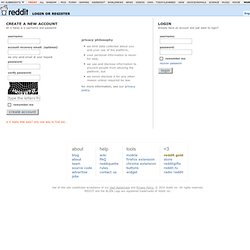 Tubular - Des vidéos youtube en fond de page web avec jQuery. Tubular est un plugin jQuery permettant d'appliquer une vidéo youtube en fond de page web.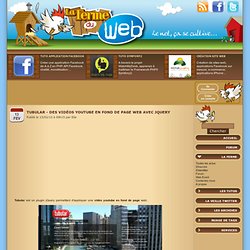 Vous souhaitez mettre en place un background original et animé sur votre site web ? Tabular est fait pour vous. Il permet d'ajouter en une ligne Javascript la vidéo youtube de votre choix en background. Le script va tout simplement jouer sur les z-index du conteneur de la page et de celui de la vidéo pour mettre en arrière plan la vidéo. Il utilise SWFObject pour embed la vidéo, puis du jQuery pour gérer dynamiquement la taille de la vidéo quelque soit la dimension de l'écran. Librairie de Systaime / French Trash Touch. Holiday Gifts | Gifts for Special Occasions | Idées cadeaux Unique.
Bonneville Salt Flats at Night. The Bonneville Salt Flats are a striking sight in daytime.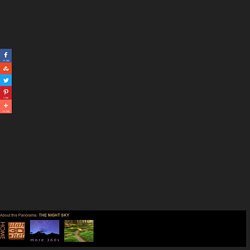 At night the feel can be otherworldly. The darkness of Utah's West Desert is punctuated here by a lone interstate highway and the town of Wendover, which provides illumination for the salt floor without overpowering the night sky. Big Cartel - Simple shopping cart for artists, designers, bands, record labels, jewelry, crafters.
TAMING TYPHOONS: Incredible Storm Water System in Japan. If you think that's a computer rendering, guess again.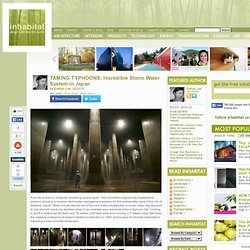 The incredible engineering masterpiece pictured above is a massive stormwater management solution for the metropolitan area of the city of Saitama, Japan. While it looks like the set of the next action blockbuster or music video, the structure is real and will leave you washed away if you overstay your welcome when a typhoon hits. Coming in at 25.4 meters tall (83 feet) and 78 meters (255 feet) wide and running 177 meters long (580 feet), the massive underground system started construction in 1992, and is open for tourists interested in exploring a vast concrete landscape. The Metropolitan Area Outer Discharge Channel was designed to alleviate the rainfall that has caused six major floods to occur in the region since 1979, two from typhoons, providing an underground response to an above ground occurrence.
According to engineers, the gargantuan sewer water discharge channel will reduce the flooded area by more than 80%. Stockage. Create interactive charts and infographics - Infogr.am. Code électoral - Chapitre V : Propagande. La campagne électorale est ouverte à partir du deuxième lundi qui précède la date du scrutin et prend fin la veille du scrutin à minuit.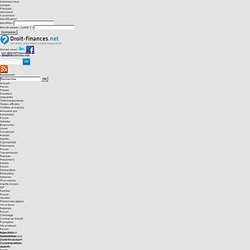 En cas de second tour, la campagne électorale est ouverte le lendemain du premier tour et prend fin la veille du scrutin à minuit. Les affiches et circulaires ayant un but ou un caractère électoral qui comprennent une combinaison des trois couleurs : bleu, blanc et rouge à l'exception de la reproduction de l'emblème d'un parti ou groupement politique sont interdites. Les affiches doivent avoir une largeur maximale de 594 mm et une hauteur maximale de 841 mm. 1ère source d'info Flashmob en France - Happening, Dance, Freeze. Stuff I need every day.
---