Writing Tips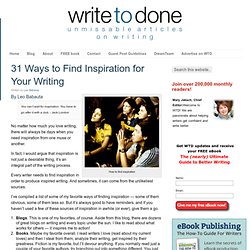 How to find inspiration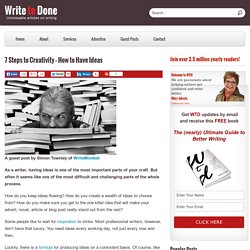 A guest post by Simon Townley of WriteMindset
Whether you're new to the world of authorship or a veteran trying to make the most of Web services and applications, there are a number of online tools for writers of all types. From blogging platforms to networking hotbeds, and job boards to real-world gatherings, and more, the supply of utilities is comprehensive, to say the least. But finding them all can be hard-going, so we've taken the liberty to make the discovery process easier by arranging our top finds here for your perusal. Here are 35 of the best social media tools for writers. Have one that you'd recommend? Tell us about your favorites in the comments!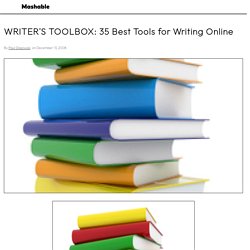 Writer's Block ia a subject that we have discussed many times on this site in the past. It can be a frustrating and often overwhelming condition that writer's of all levels face at one time or another, no matter their style or expertise. What you probably don't know is that writer's block comes in various forms and each requires a different approach in order to overcome the obstruction and take back your creativity. The Different Forms of Writer's Block (and How to Tackle Them):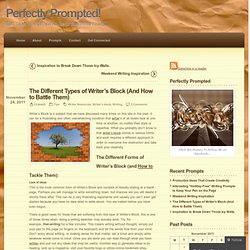 Battling Writer's Block
Writing Prompts
The Writer's Resource
Do You Make These 7 Mistakes When You Write?
Five Ways to Write Magnificent Copy
The Writer's Resource
Five Ways to Write Magnificent Copy
One thing blogging and good copywriting share is a conversational style, and that means it's fine to fracture the occasional rule of proper grammar in order to communicate effectively. Both bloggers and copywriters routinely end sentences with prepositions, dangle a modifier in a purely technical sense, or make liberal use of the ellipsis when an EM dash is the correct choice—all in order to write in the way people actually speak. But there are other mistakes that can detract from your credibility.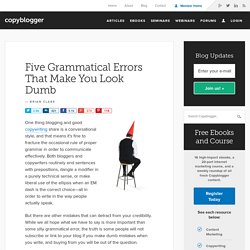 Five Grammatical Errors that Make You Look Dumb
Editing her own work One key factor that separates mediocre writers from good ones (and even good from great) is the quality of their editing.
Eight Simple Tips for Editing Your Own Work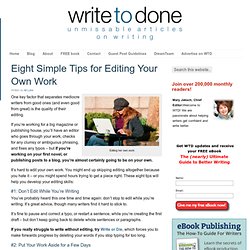 Write Mindset — Writing tips | writing tools | writing ideas