Facebook
Start Here. We will be down for maintenance at 10PM PST and be back shortly after.
We apologize for any inconvenience. Gotta do some maintenance! Mint will be down for a bit starting at about 10:00 PM Pacific. We'll hurry back. ::iLL WiLL PreSS:: HOME OF NEUROTICALLY YOURS, 4Y-RECORDS & MORE. Questionable Content: New comics every Monday through Friday. Most Popular / All Channels - Hulu. Watch TV shows and movies free online.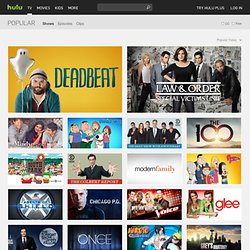 Stream episodes of Family Guy, Grey's Anatomy, SNL, Modern Family and many more hit shows. It appears that software on your computer is blocking JavaScript. To enjoy Hulu.com, you'll need to enable JavaScript in your web browser. Please configure your security software or browser plugins to allow Hulu.com to load JavaScript.
If you require assistance, please contact customer support. Send Money, Pay Online or Set Up a Merchant Account with PayPal. YouTube - Broadcast Yourself. Facebook.
---