Littelbambie
taylor
i want to find some good friends and maby a love intrest xxx
Best Hairstyles for Your Face Shape
Measure for MeasureGrab a tape measure, a piece of paper and pen. First, measure your face horizontally, starting at the top of your cheekbones. Write that number down. Then, run the tape across your face at jaw-level. Write that number down.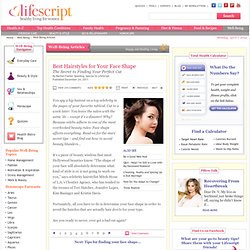 Jed Root, Inc.
Last month I did a makeover story with Kelsie and had many requests for a maiden braid tutorial. Yesterday she came in and we photographed these simple step by steps. Kelsie has extremely long and thick hair, but anyone with shoulder length or longer can do these braids (see my photo below for an example). Steps 1-2: Braid two strands on each side of a center part.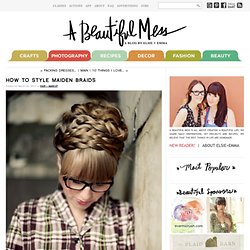 Gry Mario - Graj Teraz
Toei Kyoto Studio Park
Click on the images to select or unselect images you want to average together and click on the "View Average" button to see the average of the images with red borders. See our Celebrity Averager for more faces to average. Our webpage was recently featured by Reddit. Unfortunately, the averaging engines cannot cope with the increased traffic and the demos are frequently offline this week.
Let's keep things simple this week. When it comes to personal-care products, we are big believers in streamlining what you use—see "Eight Products You Think You Need But Don't" for a refresher—buying less in general, and getting creative. We have both always loved experimenting in our kitchens and our bathrooms, checking ingredients in products we love, isolating the main ones, and then trying them on their own. Sometimes it works: A favorite hair leave-in contained aloe, for example, so one day we tried aloe alone and found that, lo and behold, it worked just fine on its own. And sometimes it didn't. Over the years we have tried dozens of DIY beauty recipes to find ones we like—and that work.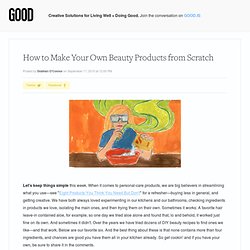 Welcome to StartSkins.com, the only place where you can customize your homepage! -You can now Customize Your StartSkins URL! Change it from StartSkins.com/123456 to StartSkins.com/yourname! How do I do this?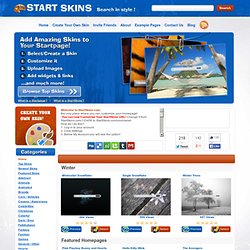 StartSkins.com - Customize Your Google Homepage / Startpage