Mode
AnOther | Loves
More Photos of Daria Werbowy in Balenciaga's Spring Ads On the Vine--Following up a preview last week, Balenciaga has released even more images from its spring-summer 2014 campaign featuring Daria... Tao Okamoto Wears Calvin Klein for Prestige Singapore by Wee Khim Tao in CK--Japanese model Tao Okamoto graces the January cover of Prestige Singapore, posing in a fringe-embellished dress. Photographed by Wee...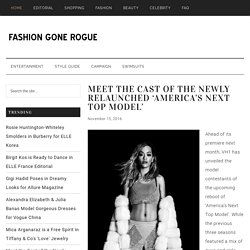 sigrid agren superstar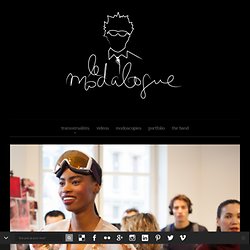 Modoscopie | Vincent Rouvière, le Podium Jeunes Stylistes Ci-dessus: Vincent Rouvière, quelques minutes avant le début du défilé de l'édition 2014 du Podium Jeunes Stylistes "D'aussi aussi loin que je m'en souvienne, j'ai toujours été passionné de mode" vous dira Vincent Rouvière, entrepreneur, consultant, fondateur et président du… Encore plus! →
mode d'amour
Women's Fashion and Style Recommendations from WhoWhatWear.com
anna bo - journaler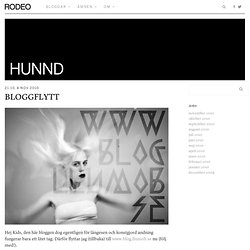 Berättelser måste födas, särskilt när de inte kan. Mina tankar skenar som skrämda rådjur men jag ska inte gråta min väg ut ur det här kaoset. Hur doftar en morgon? Hur doftar känslan av den första kyssen? Det är så många saker som gör ont i mig. Ljuset, hur det faller i så märkliga vinklar.
Hunnd | Rodeo Magazine
STEP 1: Okay, it's selfie time. You're bored, you don't really know what to do. Best you're somewhere where nobody isn't really watching you. Because you have to admit, selfies are awkward and just so not fun more of the time...IN PUBLIC. So let's sayyyy, you go to the bathroom. Ugh, it's unattractive and you've got hairspray bottles lying around.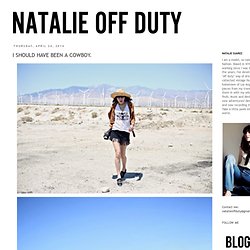 Fashion - 2010 Fashion Online at Refinery29.com Experts
mode d'amour
WOMEN - OPENING CEREMONY
Project No.8
Assembly New York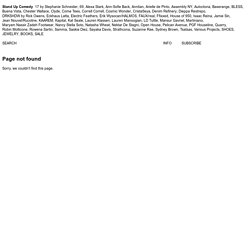 Salvor Projects: IO TU NOI TUTTI Building Block: Dice, Stash Umool Umool: Vol. 10: 2, 3, 4, 5...
Front Page : Stand Up Comedy
home
Fatal - shopfatal.com
SEVEN NEW YORK
Sorry...
anica boutique
Definitive Touch - Men's Fashion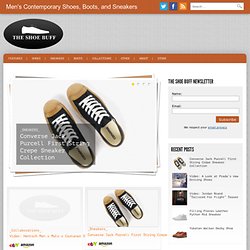 | The Shoe Buff - Men's Contemporary Shoes, Boots, and Sneakers
Men's Contemporary Shoes, Boots, and Sneakers Collaborations Video: Hentsch Man x Mulo x Castaner Shoes Ebay Amazon
For some reason after 2 years of leaving the fashion blogscene and currently staying low as a spectator, I felt a dire need to go back and read my old posts tonight, filled with youthful and hopeful ideas I had in my late teens. One post that definitely made me reminisce about those good old times was this one. As an adult now going onto 24, I still have a bit of that youthful energy, but unfortunately most of it has been dampened by my scientific career. Although it has given me the opportunity and economic freedom to fulfill my style desires, I mostly feel empty and void of inspiration most of the time. It's terribly depressing, even now, to look back at what was my "baby", my place of expression, that holds so many memories, and see it become so desolate and unloved. I even enjoyed looking at my past writing style, and thanks to uni, it has changed so drastically.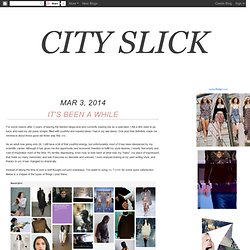 CITY SLICK
STRONG, POWERFUL, REDUCED.
definitely golden »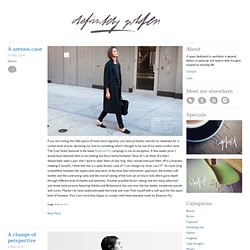 If you are visiting this little space of mine more regularly, you have probably noticed my weakness for a certain kind of post: declaring my love to something which I thought to be out of my taste comfort zone. The Coal Slider featured in the latest Emerson Fry campaign is not an exception. A few weeks prior I would have deemed them to be nothing but fancy home footwear. Now all I can think of is that I desperately need a pair, that I want to wear them all day long, that I would even pull them off in a business meeting (I would!). I think that this is a quite drastic case of "I can change my mind, can't I?". Its roots lying somewhere between the impeccable execution of the shoe (the minimalistic approach, the buttery soft leather and the contrasting sole) and the overall styling of the look (an all black look which gains depth through different kind of shades and textures).