Articles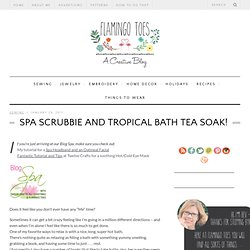 If you're just arriving at our Blog Spa, make sure you check out: My tutorial for a Spa Headband and an Oatmeal Facial Fantastic Tutorial and Tips at Twelve Crafts for a soothing Hot/Cold Eye Mask Does it feel like you don't ever have any "Me" time? Sometimes it can get a bit crazy feeling like I'm going in a million different directions – and even when I'm alone I feel like there is so much to get done.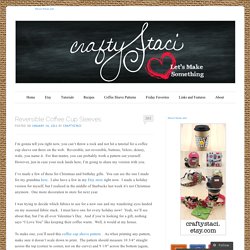 I'm gonna tell you right now, you can't throw a rock and not hit a tutorial for a coffee cup sleeve out there on the web.
The lovely ladies of Posh Paperie , who are always sending us the THE BEST projects, have done it again with one of the cutest DIY tutorials and we are giving them major props for the easy factor combined with a completely adorable aesthetic that could so easily be translated for your big day. Photographed by Jackie Wonders (another one of our favorite gals), these Butterfly Rice Tossers are total perfection. So get on your crafty hats ladies and gents and we'll let Posh Paperie take it away…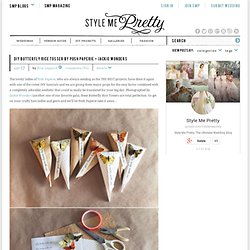 paper rice tosser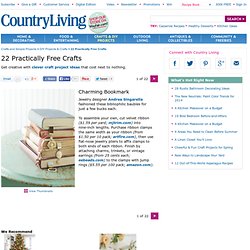 Adapted from Clare Youngs's The Perfect Handmade Bag ($19.95; Cico), this cute carryall requires little more than a pair of small wooden spatulas and two tea towels ($15 each; motherlindas.com ).