Lesbian news
Kay Have you ever dreamed about sex with a hot and amazing girl? This is stunning, passionate and sophisticated lady.
The Pink Elephant – An online magazine for and by lesbians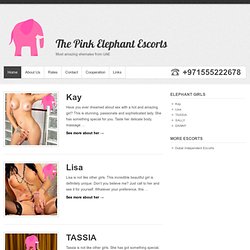 SheWired.com - The World's Fastest Growing Site for Women Gay, Straight and In-between
Autostraddle
I finally feel safe enough to imagine the big queer family I never had. A home where gender is an option, not an obligation, where parents can apologize to each other as well as to their kids and where long, ongoing conversations about race, power and privilege exist. This week on a show that makes my own therapist worried about me, Ghost is little more than a thin membrane of double standards, Farrah and orders her dessert before her drinks, and Whitney and Sara float blankly in the corner until they talk about hitting each other because they are "passionate". Everyone Is Gay debuts a compilation album of everyone you love: Mal Blum, Ingrid Michaelson, Allison Weiss, Jenny Owen Youngs, and Gregory and the Hawk, for starters. Did we mention it's for a great cause?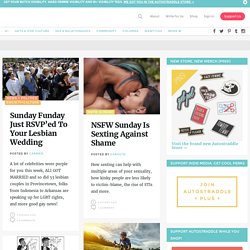 AfterEllen
Living in THE QUEER Times | Gay News
On Top Mag