Blogs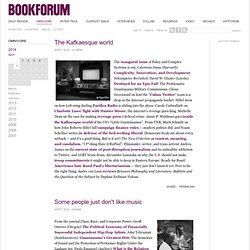 omnivore
The inaugural issue of Policy and Complex Systems is out, Calestous Juma (Harvard): Complexity, Innovation, and Development: Schumpeter Revisited. David W. Glazier (Loyola): Destined for an Epic Fail: The Problematic Guantanamo Military Commissions. Glenn Greenwald on how the "Cuban Twitter" scam is a drop in the Internet propaganda bucket.
On one side of The Divide—the gap in the justice system between the rich and the poor that provides the title for Matt Taibbi's brilliant and enraging new book—financiers and other wealthy people commit egregious crimes, including laundering drug money, and rarely face jail time. Prosecutors worry about "collateral consequences" before filing charges. On the other side is Andrew Brown, who lives in a neighborhood obsessively monitored by police and is arrested for standing outside his own building talking to a friend.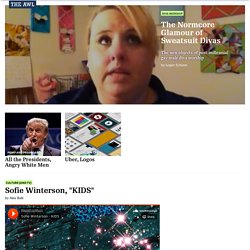 The Awl - Be Less Stupid.
Public Culture
John Plotz Jean Stafford was born 1915 in California, raised in Colorado, and flourished as a writer in New York, especially in the pages of the New Yorker between 1940 and 1969. Today, she has nearly vanished from the shelves, while her worthy (Carson McCullers, John Cheever) and not-so-worthy (Richard Yates, really?)
Public Books — A curated monthly review devoted to spirited debate about books and the arts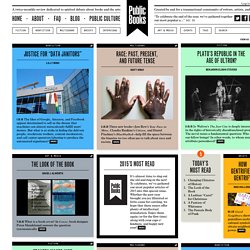 [This is an invited post by Greta Uehling. Greta is the author of Beyond Memory: The Crimean Tatar Deportation and Return published by Palgrave Macmillan in 2004 as well as a number of articles on the Crimean Tatars. She teaches in the Program on International Studies at the University of Michigan in Ann Arbor.] As pundits, politicians, and the world's media wring their hands over Putin's next move, events in Crimea seem to be fading from attention. Residents of Crimea have noted, correctly I think, that even after annexation, the Autonomous Republic of Crimea remained little more than a square on the board of a geopolitical chess game. Focusing my attention on that square, the tiny, green, diamond-shaped peninsula hanging in the Black Sea, has been distressing to me over the past weeks.
Savage Minds | Notes and Queries in Anthropology — A Group Blog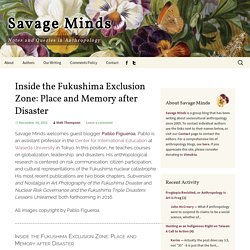 * Join us at the Science Fiction/Fantasy Now Conference at the University of Warwick this August! * Go home, 2014, you're drunk: Man Admits Eating Landlord's Heart at End of Year-Long Chess Game. * The richest nation in the history of the world: Three Children Died During The Polar Vortex After Their Heat Was Cut Off. * MLA Subconference Wrap-Up (and teaser for 2015). * Contingent Mother: The Role Gender Plays in the Lives of Adjunct Faculty.
Gerry Canavan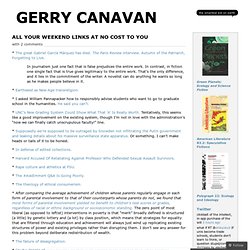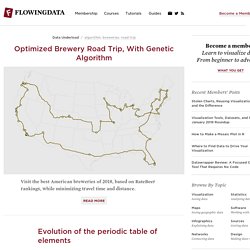 FlowingData | Data Visualization, Infographics, and Statistics
Pantheon, a project from the Macro Connections group at The MIT Media Lab, explores cultural influences across countries and domains. To make our efforts tractable, Pantheon will not focus on culture, as it is understood in its broadest sense, but on cultural production. In a broad sense, culture can be understood as all of the information that humans—or animals [1]—generate and transmit through non-genetic means [2]. At Pantheon, however, we do not focus on the entire range of cultural information, but in a subset of this information that we define narrowly as cultural production.
BibliOdyssey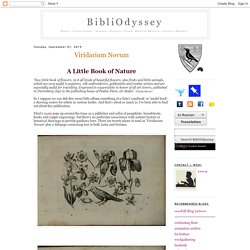 Sketch record of Paris buildings & street scenes from the 2nd half of the 19th century Title: Vieille enseigne à l'ours rue du faugourg St Antoine n° 95Designed by: Jules-Adolphe ChauvetDate: 1894Collection Chauvet. Dessins sur Paris et ses environs, Paris (France) -- 11ème ArrondissementFormat: dess. sur calque appliqué : plume et encre, aquarelle ; 24,4 x 15,5 cmSource: Bibliothèque nationale de France, département Estampes et photographie Title: Un coin de la cour des Prévots, rue CharlemagneDesigned by: Jules-Adolphe ChauvetDate: 1890sCollection Chauvet.
Lapham's Quarterly "Take a look. No matter who you are, you are bound to find something that will drive you crazy." —The New York Times, January 14, 2014 "A forum for the world's most brilliant minds."—The Guardian, January 12, 2014 White Peony 2014 by Katinka MatsonClick to Expand | www.katinkamatson.com
Edge : Conversations on the edge of human knowledge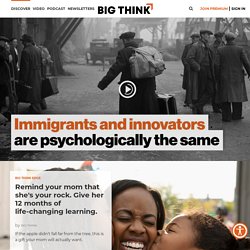 Big Think
Today's Big Idea What's the secret to good health? It's no longer a secret, and it's actually fairly simple, even as good health is something that is very hard to achieve in our …society today.
interviews on broad topics, design emphasis
Think Quarterly by Google
Creative Commons
From Choire Sicha's review of Jaron Lanier's Who Owns the Future in the current Bookforum: Put most simply: "The primary business of digital networking has come to be the creation of ultrasecret mega-dossiers about what others are doing, and using this information to concentrate money and power." There is, quite literally, no future in this for almost any of us. Apart from this sprawling system of digital vampirism, publishing in general (books and newspapers especially) has taken a major hit from technological change—as did, you know, the lives of people who made cars and worked in offices. (The number of people in the labor force in America has now returned to the levels of the late 1970s, also known as the heyday of postwar economic malaise.)
ads without products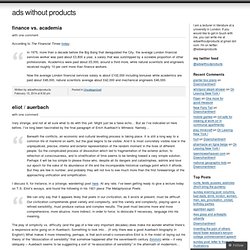 kottke.org - home of fine hypertext products
Kevin Kelly
io9. We come from the future.
Greetings, loyal readers of me reading other people's mail! I had a weird occurrence the other day — I finally got a letter that I couldn't deliver. I have no idea how this is the first time that this has come up, it being the post-apocalypse and all, but there it was. The letter had a return address on it, so I knew immediately what I had to do — burn it. New postal rule: No backsies. You lick your stamp, you take your chances.
ATM's work speaks to extinct or endangered birds in Britain, bringing light to the issue of wildlife depletion as a result of human growth. ATM grew up in a mill town in northern England and went to art college in Sheffield. As a child, he used to wander around the woods and lined with streams and ponds. "Birds have always meant a lot to me," he says. "I have loved their songs since I was very young.
Scrapbook.
Avaliable Now. More articles, more emails, more everything. I'll Go Home Then; It's Warm and Has Chairs contains all new, never before published material by David Thorne, the author of 27bslash6.com and the New York Times best selling book, The Internet is a Playground. Order your copy today...
Go away
Bon Expose | All About Art and Design
super queer artsy blog
LooksLikeGoodDesign | Fucking high quality inspiration
start your novel
Colossal | A blog about art and visual ingenuity.
Brain Pickings
It's Nice That
The World's Best Ever:design, fashion, art, music, photography
Research » Blog Archive
The Future of the City 1: Cities in the Digital Age
GOOD Home Page - GOOD
Ev Williams
Cartoon Brew: Leading the Animation Conversation
My Cardboard Life - Three times a week
Weirder Web
DAILY DISHONESTY