M - r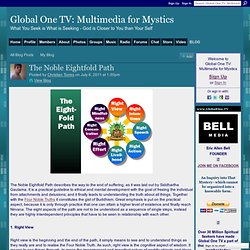 noble eightfold path
The Noble Eightfold Path describes the way to the end of suffering, as it was laid out by Siddhartha Gautama. It is a practical guideline to ethical and mental development with the goal of freeing the individual from attachments and delusions; and it finally leads to understanding the truth about all things. Together with the Four Noble Truths it constitutes the gist of Buddhism. Great emphasis is put on the practical aspect, because it is only through practice that one can attain a higher level of existence and finally reach Nirvana. The eight aspects of the path are not to be understood as a sequence of single steps, instead they are highly interdependent principles that have to be seen in relationship with each other.
orentalia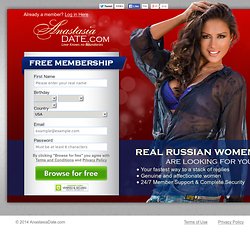 We highly value your personal information on AnastasiaDate.com, which is part of AnastasiaDate.com, and would like to bring your attention to the Privacy Policy below. You will find an explanation of what data we collect and how we protect your private details when you register and log into AnastasiaDate.com and use all related features and services on AnastasiaDate.com ("Services"). For purposes of this Privacy Policy, "AnastasiaDate.com" and "AnastasiaDate.com" refer to one and the same entity and may be used interchangeably. We only use the information generated by your visit for the purposes of internal tracking, to make improvements and changes to AnastasiaDate.com and all associated Services, to help navigation and usability, and respond to your requests for information.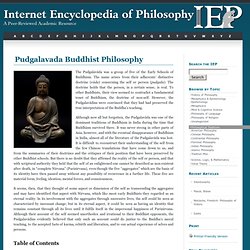 pudgalavada
The Pudgalavāda was a group of five of the Early Schools of Buddhism. The name arises from their adherents' distinctive doctrine ( vāda ) concerning the self or person ( pudgala ). The doctrine holds that the person, in a certain sense, is real. To other Buddhists, their view seemed to contradict a fundamental tenet of Buddhism, the doctrine of non-self.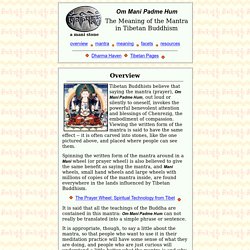 Glimpsing a Few More Facets of the Mantra There are many ways to understand the meaning of the mantra. Here are a few of them:
negativity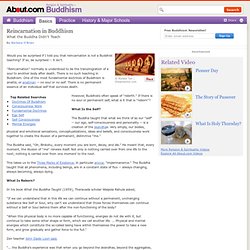 Would you be surprised if I told you that reincarnation is not a Buddhist teaching? If so, be surprised -- it isn't. "Reincarnation" normally is understood to be the transmigration of a soul to another body after death. There is no such teaching in Buddhism. One of the most fundamental doctrines of Buddhism is anatta , or anatman -- no soul or no self . There is no permanent essence of an individual self that survives death.
reincarnation
reference links