Divorce
how to end a relationship
Photo via Erik Clausen Breaking up with someone you love can be one of the toughest emotional struggles you'll go through. How have you handled breakups in the past?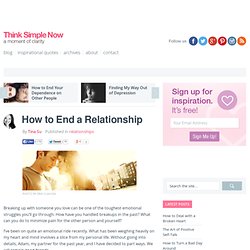 new life after divorce
life after divorce
divorce gene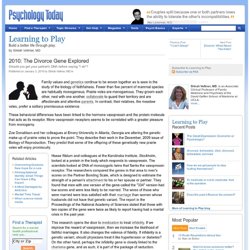 Family values and genetics continue to be woven together as is seen in the study of the biology of faithfulness. Fewer than five percent of mammal species are habitually monogamous. Prairie voles are monogamous. They groom each other, nest with one another, collaborate to guard their territory and are affectionate and attentive parents . In contrast, their relatives, the meadow voles, prefer a solitary promiscuous existence. These behavioral differences have been linked to the hormone vasopressin and the protein molecule that acts as its receptor.
The CDC estimates the rate of marriages in the United States as 7 per 1,000 of the general population and the rate of divorce as 3.5 per 1,000. Just as people fall in love for different reasons, couples divorce for different reasons.
divorce reasons