Reading
Teaching Ideas and Resources: Make up some new book titles which include alliteration, e.g. The Perilous Postman, Annoying Aunties, Groovy Grandad. Could you write a story based on one of these book titles? Think of different words to describe the look and taste of cabbage. Write a biography for Flavio Flavioli, the dancer from Italy who performs on Strictly Stars Dancing.
Gangsta Granny - Teaching Ideas and Resources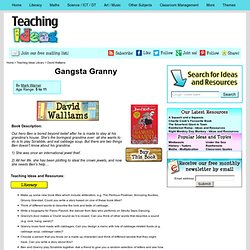 Reading Revolution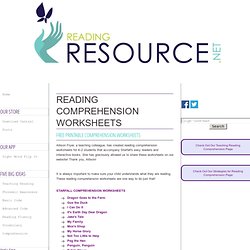 Allison Fryer, a teaching colleague, has created reading comprehension worksheets for K-2 students that accompany Starfall's easy readers and interactive books.
Reading Comprehension Worksheets
"Your reading comprehension materials are the best I've found on the web. They are so thorough and comprehensive! My students and I have learned a lot from them." -- Susan B., Carter, KY. 03/21/12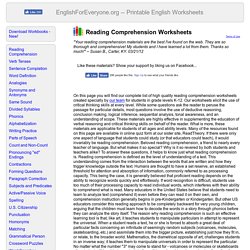 Sorry, you have reached an area of our website that is no longer freely available. If you experience any problems please email literacyconsultants@lancashire.gov.uk or call 01257 516100.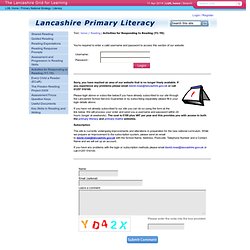 Reading : Activities for Responding to Reading (Y1-Y6)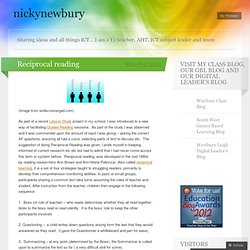 Reciprocal reading « nickynewbury
(Image from skillsconverged.com) As part of a recent Lesson Study project in my school, I was introduced to a new way of facilitating Guided Reading sessions.
50 most inspiring quotes about books and reading | Ebook Friendly : sideeffacts
Inferring Video - Bigger than Alexander - Grade 5 - Lesson