Road Trip
Travel Centers & Truck Stops
The American Roads web site features information and resources related to finding and traveling America's scenic and historic old highways. Travel down the Lincoln Highway, the National Old Trails Road, or the Old Spanish Trail. Find old, forgotten alignments of US 60 or 80.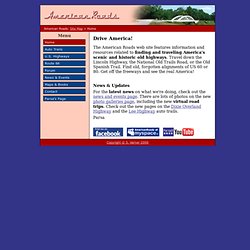 American Roads: US auto trails and old federal highways.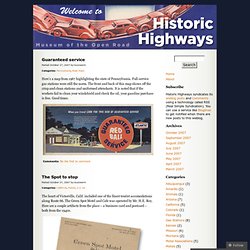 Sure you could get lucky and spot some real wildlife loitering along the highway. But there were several places to stop that could guarantee an exciting encounter with mammals, birds and reptiles, even though it was staged. Gay's Lion Farm in El Monte, Calif. offered guests a chance to see dozens of African lions. Mr. and Mrs. Gay ran the farm, which was well connected with Hollywood in placing lions into films.
Historic Highways
Open Roads - Hotels and Tourist Information Throughout Britain, Europe and North America