Notes and Web Clipping
TiddlyWiki - a reusable non-linear personal web notebook. WhizFolders, windows note organizer software, outline software, note taking software, note application. Instapaper: Save interesting web pages for reading later. Remember Everything | Evernote Corporation. A free app that helps you remember. Get inspired.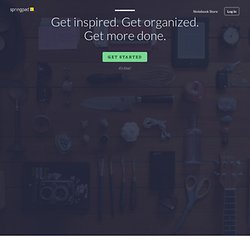 Get organized. Get more done.
---