Health
Homemade Natural Beauty Products - 7 Ingredients and 20+ recipes
Facebook
(1) Facebook
Spinal Neurosurgery Experts in Phoenix, Arizona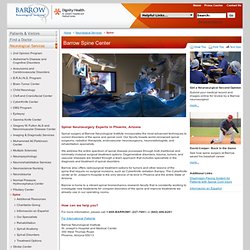 Spine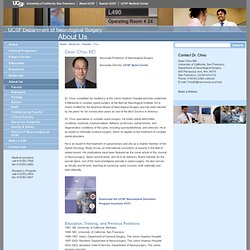 Dean Chou MD - Department of Neurological Surgery | UCSF
Associate Professor of Neurological Surgery
Are These 27 Adrenal-Boosting Foods & Herbs Helping to Lessen Your Stress?
One too many cups of coffee.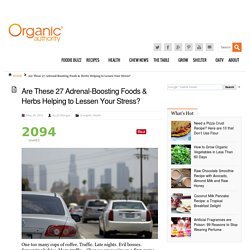 Gluten-free products seem to be everywhere -- from pasta and cookies to bread and even ice cream. Major food retailers such as WalMart, Whole Foods, Wegman's and Target carry a number of gluten-free products, and PF Chang's, Outback, Chili's and other chain restaurants have added several gluten-free menu items.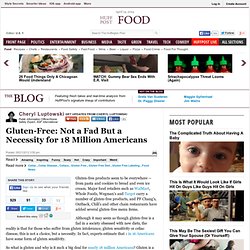 Cheryl Luptowski: Gluten-Free: Not a Fad But a Necessity for 18 Million Americans
You all (or y'all, as we say around these parts) submitted so many good questions for Wheat Belly author Dr.
Fat Head » Interview with 'Wheat Belly' Author Dr. William Davis
10 Mood-Boosting Foods You Can Grow
Just being outside, whether you're gardening, exercising, or simply taking a stroll, is a great mood booster. But getting your hands dirty in a garden is so effective at combating depression that it's often used in "horticultural therapy" at psychiatric hospitals. If you feel like your energy levels are dropping or you're just too stressed out at work, plant yourself a good-mood garden, and get the benefits not just of a little garden therapy but of all the healthy foods linked to lower rates of depression.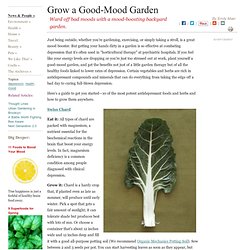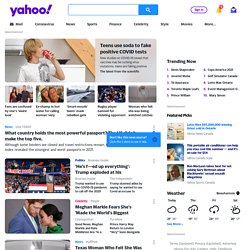 Megan Fox is paying for her past mistakes. When she was 19-years-old, the actress began getting tattoos as a form of self expression.
Megan Fox: Removing Marilyn Monroe Tattoo Has Been "Traumatic"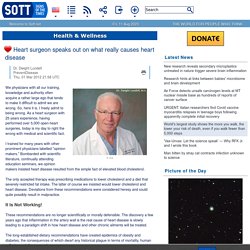 We physicians with all our training, knowledge and authority often acquire a rather large ego that tends to make it difficult to admit we are wrong. So, here it is. I freely admit to being wrong. As a heart surgeon with 25 years experience, having performed over 5,000 open-heart surgeries, today is my day to right the wrong with medical and scientific fact. I trained for many years with other prominent physicians labelled "opinion makers."
41 States Sell Out to Merck's HPV Shot Gardasil Vaccine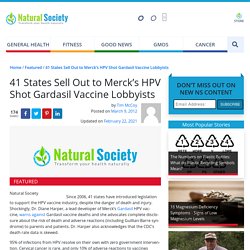 March 9, 2012
It is found that a mixture of Honey and Cinnamon cures most of the diseases. Honey is produced in most of the countries of the world.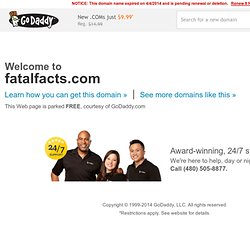 One of the perennial topics of this blog is the synergy between vitamins A and D.
New Evidence of Synergy Between Vitamins A and D: Protection Against Autoimmune Diseases | Mother Nature Obeyed
Organizational skills can be the key to the chaos that is your child's life.
Keeping Teens Organized