Tutos divers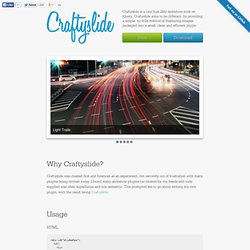 Light Trails Bokeh Blossoms Funky Painting Vintage Chandelier
Create Image Slider (Photoshop & jQuery)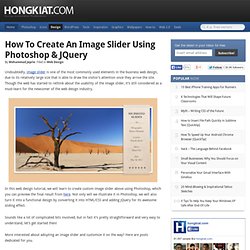 Undoubtedly, image slider is one of the most commonly used elements in the business web design, due to its relatively large size that is able to draw the visitor's attention once they arrive the site. Though the web has started to rethink about the usability of the image slider, it's still considered as a must-learn for the newcomer of the web design industry.
More and more we see people using horizontal sliding panels on their websites.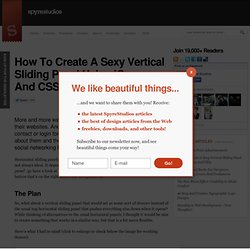 The Codrops team wishes everybody a Merry Christmas and a happy new year! A big "Thank You" from us in form of a little demo with a bursting animated gift box and some flying icons. read more Some effects for a perspective page view navigation where the page itself gets pushed away in 3D to reveal a menu or other items. This navigation idea is seen in mobile app design and we wanted to explore some more effects. read more A set of flat and 3D progress button styles where the button itself serves as a progress indicator. 3D styles are used for showing the progress indication on one side of the button while rotating the button in perspective. read more
Elastic Image Slideshow
I am so happy, my dear friend, so absorbed in the exquisite sense of mere tranquil existence, that I neglect my talents. I should be incapable of drawing a single stroke at the present moment; and yet I feel that I never was a greater artist than now.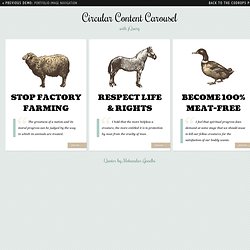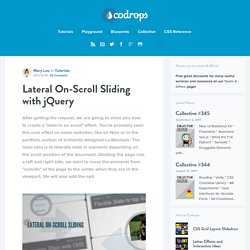 After getting the request, we are going to show you how to create a "slide-in on scroll" effect.
On-Scroll Sliding
Contact Form with jQuery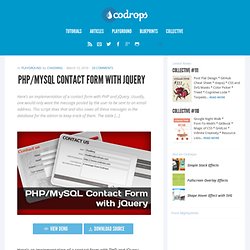 Here's an implementation of a contact form with PHP and jQuery. Usually, one would only want the message posted by the user to be sent to an email address.