Travel Apps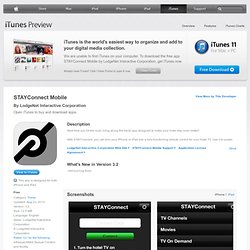 LodgeNet Mobile
Description Next time you hit the road, bring along the travel app designed to make your hotel stay even better!
Top 97 Travel Apps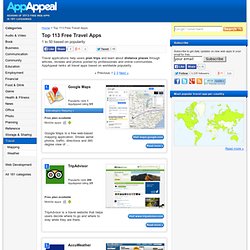 Home > Top 111 Free Travel Apps 1 to 50 based on popularity Travel applications help users plan trips and learn about distance places through articles, reviews and photos posted by professionals and online communities.
2011 Business Travel 50: How Social Media Has Changed Business Travel
The Social Travel Series is supported by join.me, the easiest way to have an online meeting. join.me lets you instantly share your screen with anyone, for free. Use it to collaborate, demo, show off — the possibilities are endless. Try it today. Even if you're trekking into the wilderness, you need never be without some friendly guidance from your social network. There are hundreds of travel booking websites — many featuring peer reviews — that travelers find immensely helpful. But beyond the Kayaks and the Jetsetters of the world, there are numerous ways to tap your social network and crowdsource public opinion to help you assemble your travel plans.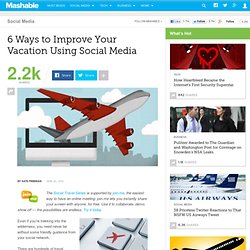 6 Ways to Improve Your Vacation Using Social Media
iPad Apps, iPhone Apps, Deals and Discovery at App Shopper - Top 200 (Free) in Travel for iPhone
Best Travel Websites and Apps
GateGuru, Airport Info & Flight Status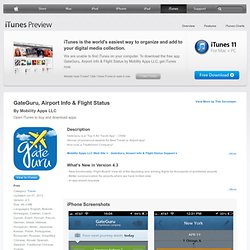 Description
The wait is over. Dwellable for iPad is now available for download in the App Store! Those big, beautiful photos?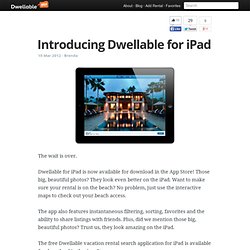 Introducing Dwellable for iPad - DwellableTrends