Reciclaje
The art of recycling, reusing & upcycling !
Dit zijn de Rijkswachters. Ze hebben jarenlang de kunstschatten van het Rijksmuseum beschermd en hebben met hen de hele wereld rondgereisd. Het Rijksmuseum is weer open en nu zijn de transportkisten waaruit deze Rijkswachters zijn gemaakt, niet meer nodig.
BEEmeubels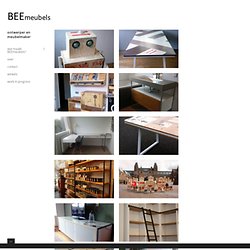 Hacer papel reciclado y ecologico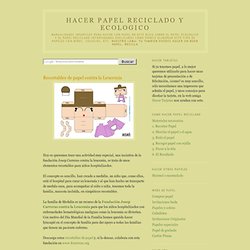 Hemos explicado en otras ocasiones cómo hacer papel reciclado y cómo hacer papel marmolado, siempre pensando en darles un uso único, pero si le hemos cogido el gusto a reciclar el papel en casa y obtenemos diseños a nuestro gusto, podemos combinarlos para crear nuestros propios cuadernos o albumes de fotos, sin duda, originales, que llamarán la atención. Los modelos de la imagen son cuadernos comerciales, con un acabado profesional, pero con un poco de habilidad que tengamos para las manualidades podremos ser capaces de hacer algo similar. Sólo tenemos que seguir los pasos indicados para hacer nuestro papel que teneís en el menu de la derecha de la web, en cuanto a materiales necesarios y pasos a seguir, pero con algunas consideraciones: 1- Para las portadas del cuaderno, utilicemos una masa fuerte de papel y de colores más oscuros (verde oscuro, azul oscuro, etc). Las portadas deben ser duras, por ello, hagamos más masa de papel.
EL MUNDO DEL RECICLAJE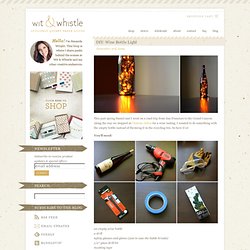 November 3rd, 2009 This past spring Daniel and I went on a road trip from San Francisco to the Grand Canyon. Along the way we stopped at Chateau Julien for a wine tasting. I wanted to do something with the empty bottle instead of throwing it in the recycling bin. So here it is! You'll need: