Bodas
photos: weddings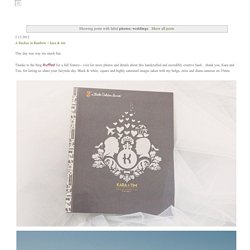 Showing posts with label photos: weddings. Show all posts A Ruckus in Rainbow // kara & tim This day was way too much fun. Thanks to the blog Ruffled for a full feature-- visit for more photos and details about this handcrafted and incredibly creative bash... thank you, Kara and Tim, for letting us share your fairytale day. Black & white, square and highly saturated images taken with my holga, zeiss and diana cameras on 35mm.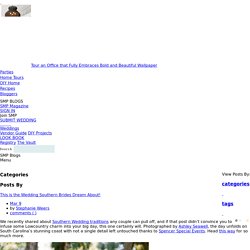 While she originally had her sights set on a NYC rooftop wedding, it was the beauty of Oxford, England that sent this bride's wedding plans for a complete and total loop. But with its stunning architecture and old-world charm, it's all too easy to see why. The fabulous Stephanie Swann captured the day from start to finish you can click right here for sooooo much more! From the Bride… With half our guests coming from a different country, we wanted our wedding to be special. NYC was the obvious choice for me being American and having lived there for 10 years. I had images of a rooftop reception with skyline views and as we visited locations across London, none seemed to stack up to my NYC dream.
Glamour and Grace | For the Modern Vintage Bride
Today I'm sharing the sweetest California wedding from Snapmotive. I love the contrast of the rich magenta florals with the white bridal party. But by far I am most in love with the blindfolded 'first look'. I am a big fan of the first look (I wish I had done one myself), but this blindfolded version is so romantic and the perfect compromise so the groom still gets that aisle first sight. It was honestly perfect. I married the best person I know, so how could it not be?