Architecture
Far out hippie-style homes
When hippies retire among the waves of Baby Boomers, where do they hang up their tie-dye? Because not everyone wants a condo on a golf course in Hilton Head, or fits the Florida lifestyle where mall walking is a daily form of exercise to beat the heat and humidity. Not that there is anything wrong with either of those, but perhaps the answer for anti-establishment types is an off-beat home.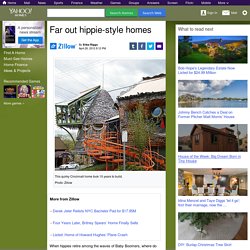 Architecturally Striking Concrete Home with Views of the Swiss Alps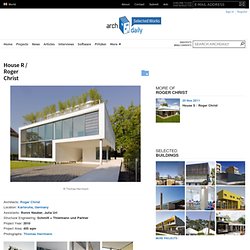 Architects: Roger Christ Location: Karlsruhe, Germany Assistants: Ronni Neuber, Julia Url Structural Engineering: Schmitt + Thielmann und Partner Project Year: 2010 Project Area: 455 sqm Photographs: Thomas Herrmann The property once was a part of a northern situated villa. A pavilion, which belongs to the historic ensemble, is part of the wall that encloses the property on all three sides. The 4-storey single-family house is reached via a forecourt and a ramp. The main entrance on the northern side and a second entrance via the carport lead to the entrance area.
House R / Roger Christ