Liste
List.it .. before you forget it! a place to stash your informati. 31 Interesting Social Media Data Visualization Tools. Tags: Digg, Facebook, Flickr, Google Maps, Last.fm, Lists, Reddit, Twitter, YouTube Every day millions of people are tweeting, digging, voting up on reddit, IMing, texting, and uploading video content.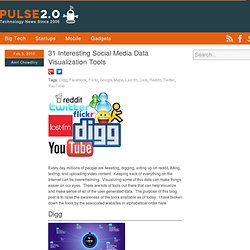 Keeping track of everything on the Internet can be overwhelming. Plugins Firefox Indispensables au développement WEB!! | WebDevOn. 10 Unsung Collaboration Tools–Many of Them Free. Collaboration is in full swing on the web, for both social and work-oriented purposes.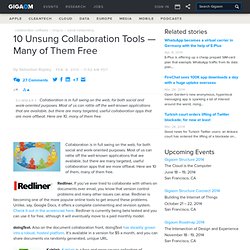 Most of us can rattle off the well-known applications that are available, but there are many targeted, useful collaboration apps that are more offbeat. Here are 10 of them, many of them free. Annuaire des outils.
---