Liste
We present to you a collection of some of the best free fonts available for use in design work. File – Download Here MOD™ font – Download Here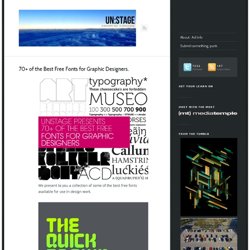 list.it .. before you forget it! a place to stash your informati
31 Interesting Social Media Data Visualization Tools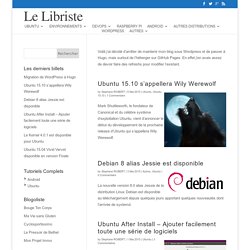 Ubuntu 14.04 / 13.10 – Le client Google Drive passe en version 1.4 La version 1.4 de Grive, un client Google Drive pour Linux non-officiel open source, vient d'être rendu public et permet une installation facile pour nos distributions préférées.Ubuntu 14.04 / 13.10 / 12.04 – Firefox 27 En attendant l'arrivée de l'interface Australis Firefox, le navigateur Web, vient de se mettre à jour vers la version 27 apportant principalement des optimisations.
Collaboration is in full swing on the web, for both social and work-oriented purposes. Most of us can rattle off the well-known applications that are available, but there are many targeted, useful collaboration apps that are more offbeat. Here are 10 of them, many of them free.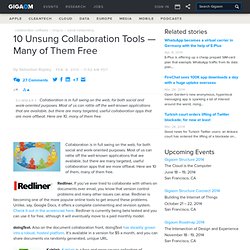 10 Unsung Collaboration Tools–Many of Them Free fontpro.com Font Pro - is a free fonts database with awesome typeface testing tool. It provides more than 20,000 free fonts and web fonts. Font Pro has made the process of searching fonts, previewing fonts, collecting fonts, to discovering new font combinations super easy and awesome. This tool can save hours of design time every week. You can start a new project with a blank canvas, and get some pretty detail options in minutes.