Piano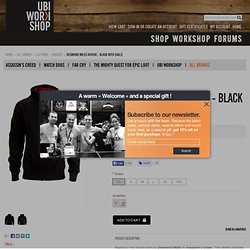 Assassin's Creed | Desmond Hoodie with Eagle | UbiWorkshop
Showing reviews 1-5 of 91 | Next Amazing hoodie, issue with hood The material is amazing, it's super soft and fits perfectly. my only complaint was the hood, it is a little to small and isn't symmetrical. the eye slits are about an inch and a half above my eyes and the zipper goes off to the side rather then right down the middle. PERFECT!! :D I received mine a while ago and finally got the change to write a review. So lets do this, first off this is the BEST $100 i ever spent! That's pretty much it, no flaws with mine, and fits perfect!
Quiet place in the Internet
Starcraft Terran theme 1 - piano cover
NINTENDO!!!
Jon Schmidt - Classical New Age Piano Player & Composer