Humanitarian and Eco Causes
Good causes and ways to get involved. Sep 12
Stop the Crime Bill: Make Canada Safer, Not Meaner
Save A Girl Child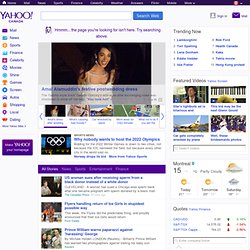 Oops! Sorry, the page you requested either doesn't exist or isn't available right now! Please check the URL for proper spelling and capitalization. If you're having trouble locating a destination on Yahoo!
285 Indian girls replace names meaning 'unwanted' to rise above gender discrimination
Oxfam.ca | Ending global poverty begins with women's rights.
Green Scarves for Solidarity – Photowall « Channel 16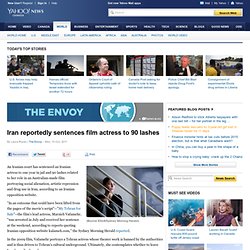 (Bonnie Elliott/Sydney Morning Herald) An Iranian court has sentenced an Iranian actress to one year in jail and 90 lashes related to her role in an Australian-made film portraying social alienation, artistic repression and drug use in Iran, according to an Iranian opposition website. "In an outcome that could have been lifted from the pages of the movie's script"--" My Tehran for Sale "--the film's lead actress, Marzieh Vafamehr, "was arrested in July and received her sentence at the weekend, according to reports quoting Iranian opposition website kalameh.com," the Sydney Morning Herald reported . In the 2009 film, Vafamehr portrays a Tehran actress whose theater work is banned by the authorities and is thus driven to Tehran's cultural underground. Ultimately, she contemplates whether to leave Iran for exile abroad.
Iran reportedly sentences film actress to 90 lashes | The Envoy
WWF - Local to Global Environmental Conservation
Children's Charity | Child Sponsorship & Gifts | Home - Plan Canada
Because I Am A Girl – Empowering Girls and Women Worldwide
Amnesty International Canada | Today in Human Rights
Vang Thi Mai, the woman who healed a village
Ma Thi Mi was sold for marriage in China. She now works with Vang Thi Mai's co-op in Hop Tien making crafts to be sold to tourists Photo: Justin Mott | The New York Times Rare visitors to Hop Tien often catch a first glimpse of this sleepy village in a blur as they career, white-knuckled, around a hairpin turn high in the mountains above.