Zoho
Create Your Own Forum With Zoho Discussions. Of all the companies in the web startup world, Zoho is perhaps the most persistent.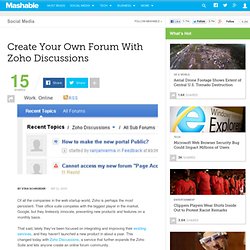 Their office suite competes with the biggest player in the market, Google, but they tirelessly innovate, presenting new products and features on a monthly basis. That said, lately they've been focused on integrating and improving their existing services, and they haven't launched a new product in about a year. Minnesota Voices Online: E-Democracy.Org Forums. Welcome to the Minnesota Voices Online The Blandin Foundation and E-Democracy.org are partnering to promote and support the use of new media tools and strategies so every rural (aka Greater) Minnesota community can share its voice in the Internet age.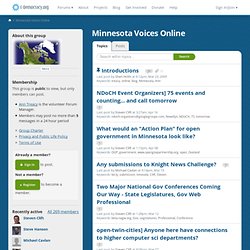 Together, we're offering this space - Minnesota Voices Online - to help Minnesotans using new media technologies connect and learn from one another. If you are a Minnesotan telling the story of Minnesota, your local community or community of interest – whether it be through a blog, online forum, or wiki – whether it be using audio, text, photos, video or mapping or working for a media organization that's engaging the public in digital reporting – this is your space to learn about, debate and discuss the topics that most interest you. Zoho, Evernote, reach out to disenfranchised Google Notebookers. Last week Google announced plans to shut down or cease development of a number of products including Jaiku, Google Video, and Google Notebook.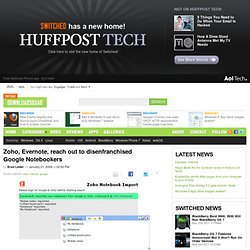 While nobody was really surprised to see the company that owns YouTube announce it would stop allowing Google Video uploads, users who have come to rely on Google Notebook for saving notes and web links were a bit disappointed, to say the least. Google isn't actually eliminting Google Notebook. You can still use the service. Zoho Polls.
---