Wordpress
WordPress.tv. BlogDesk. The Beginner's Guide to Tricking Out Your WordPress Blog - 11 Non-Traditional Uses of WordPress. Get the FlatPix UI Kit for only $7 - Learn More or Buy Now WordPress is probably the most popular blogging platform and it can also be used as a CMS to power other types of websites, such as a portfolio site.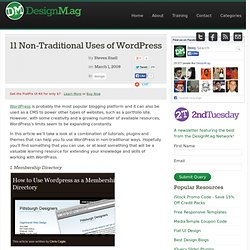 However, with some creativity and a growing number of available resources, WordPress's limits seem to be expanding constantly. In this article we'll take a look at a combination of tutorials, plugins and themes that can help you to use WordPress in non-traditional ways. Hopefully you'll find something that you can use, or at least something that will be a valuable learning resource for extending your knowledge and skills of working with WordPress. Beyond TweetBacks: Introducing TweetSuite. Google Helping Bloggers with Data Portability - ReadWriteWeb. Want to move your blog to another publishing platform?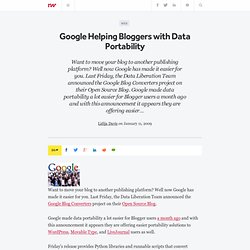 Well now Google has made it easier for you. Last Friday, the Data Liberation Team announced the Google Blog Converters project on their Open Source Blog. Twitter Avatars In Comments Wordpress Plugin | Developer's. Advertisement Over the last months, Twitter has become extremely popular across the Web, with more blogs, magazines and companies using it to communicate with their audiences and customers.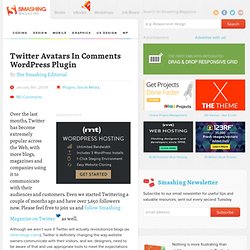 Even we started Twittering a couple of months ago and have over 3,650 followers now. 20+ Great WordPress 2.7 Compatible Plugins. WordPress 2.7 has finally hit, and the first thought on most people's minds might be, "Will my favorite plugin work with it?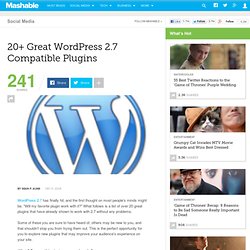 " What follows is a list of over 20 great plugins that have already shown to work with 2.7 without any problems. Some of these you are sure to have heard of, others may be new to you, and that shouldn't stop you from trying them out. This is the perfect opportunity for you to explore new plugins that may improve your audience's experience on your site. What 2.7 compatible plugins are your favorite? 100+ Wordpress Video Tutorials, from Basic to Advanced : Speckyb. All of these tutorials range from basic learning for the beginner, to advanced for the expert who wants to learn new techniques.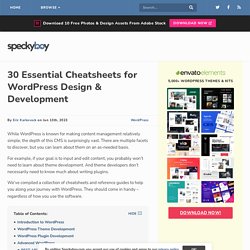 Basically everyone can take something from these tuts. WordPress 2.6 Video Collection via ithemes.com · WordPress Overview › (Basic). · How to edit Posts/Pages › (Basic). · How widgets work › (Basic). · How to Upgrade WordPress Using the Automatic Plugin › (Basic). · How to Add new Users › (Basic). · How to Change/Activate Themes › (Basic). · WordPress Settings Overview › (Basic). · How to login to WP Dashboard › (Basic).
WordPress Video Collection from siteground.com · How to install WordPress › (Basic). · Getting started with WordPress › (Basic). · Arrange your blog posts in categories › (Basic). · Manage comments in WordPress › (Basic). · How to change the theme › (Basic). · How to install WordPress plugins › (Basic). · Create a backup of WordPress › (Advanced). · How to upgrade the WordPress version (Basic).
---