Tracking
Lay's® Potato Chips - Chip Tracker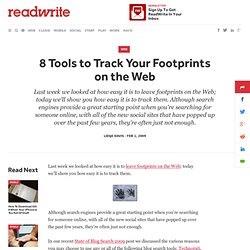 Last week we looked at how easy it is to leave footprints on the Web ; today we'll show you how easy it is to track them. Although search engines provide a great starting point when you're searching for someone online, with all of the new social sites that have popped up over the past few years, they're often just not enough. In our recent State of Blog Search 2009 post we discussed the various reasons you may choose to use any or all of the following blog search tools: Technorati , Google Blog Search , Ice Rocket , Ask.com Blogsearch , and FriendFeed .
8 Tools to Track Your Footprints on the Web - ReadWriteWeb
Reading Rewards - Track Time Spent
Reading Rewards is a free service that allows parents and teachers to track the amount of time their students spend reading. Students create goals in Reading Rewards then parents and teachers can reward them for reaching their goals. Every minute students read equals one Reading Reward (RR) mile. Parents and teachers can determine what the rewards will be and how many RR miles students need to earn to receive a reward. If Reading Rewards was simply a tool for tracking student reading, I might not have written about it.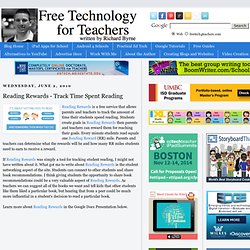 twitority
One of the great things about Twitter is that it is a great place to track emerging trends. When major events or big stories occur, people tweet about it and it inevitably ends up at the top of Twitter Search as a top trend.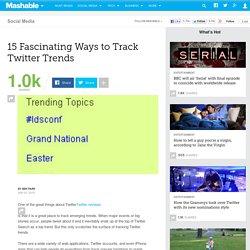 CopyGator.com - Is your content being duplicated, copied or plag
This open-source app is a little gem. Nowadays it may not make sense to spend lots of money on humongous financial tracking apps. From the web site: "SimpleD Budget is an open source Windows application designed for personal or household financial management.
BARRY'S BEST COMPUTER TIPS - They'll Change Your Life: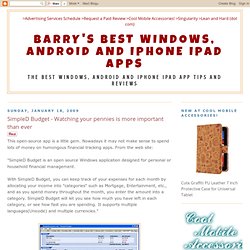 retweetradar - Finding trends in the mountains of information &#
Klout
So How Much Time Do You Waste On Twitter?
Notifixio-us: Watch Website For Updates | MakeUseOf.com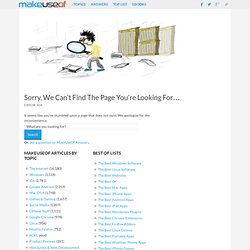 Notifixio.us is a website that can help you monitor websites for updates or recent changes. It can inform you of changes via email, SMS and or even send a alert in your instant messenger. The process is rather straightforward, all you have to do is provide it with the URL of the site you want to monitor and choose how you want to be notified. No registration needed. The application works with any website that provides RSS, Atom or XML feeds. For websites that does not support feeds check out previously published How to Monitor Websites that don't have RSS Feeds .