Tracking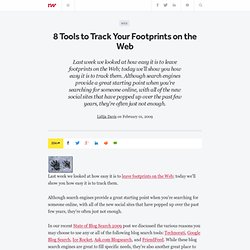 Last week we looked at how easy it is to leave footprints on the Web; today we'll show you how easy it is to track them.
8 Tools to Track Your Footprints on the Web - ReadWriteWeb
Reading Rewards - Track Time Spent
Reading Rewards is a free service that allows parents and teachers to track the amount of time their students spend reading.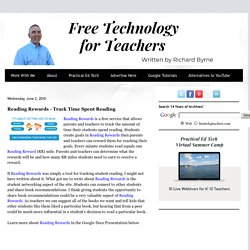 twitority
One of the great things about TwitterTwitter reviews is that it is a great place to track emerging trends. When major events or big stories occur, people tweet about it and it inevitably ends up at the top of Twitter Search as a top trend.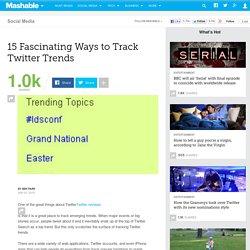 CopyGator.com - Is your content being duplicated, copied or plag
This open-source app is a little gem. Nowadays it may not make sense to spend lots of money on humongous financial tracking apps. From the web site: "SimpleD Budget is an open source Windows application designed for personal or household financial management.
BARRY'S BEST COMPUTER TIPS - They'll Change Your Life: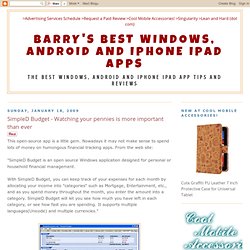 Klout
So How Much Time Do You Waste On Twitter?
Notifixio-us: Watch Website For Updates | MakeUseOf.com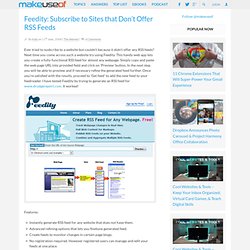 Ever tried to susbcribe to a website but couldn't because it didn't offer any RSS feeds? Next time you come across such a website try using Feedity.