Tasks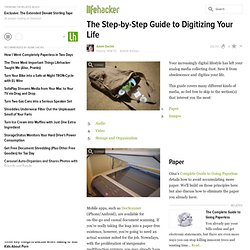 "Save it from obsolescence and digitize your life." One of the most ridiculous statements I've had the pleasure of reading in a long time. Thank you for the belly laugh!
Task.fm - Free SMS and Email Reminders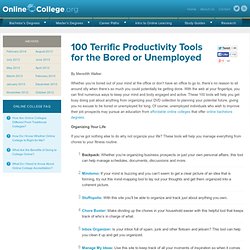 By Meredith Walker Whether you're bored out of your mind at the office or don't have an office to go to, there's no reason to sit around idly when there's so much you could potentially be getting done. With the web at your fingertips, you can find numerous ways to keep your mind and body engaged and active.
100 Terrific Productivity Tools for the Bored or Unemployed | Co
Getting Things Done, also abbreviated as GTD, is a popular time management productivity method created by David Allen. The method is just as popular today as it was back in 2007 when we ran our GTD Ninja post featuring more than 50 apps to help you be more productive and organized. But there are a host of new applications out there to help you be even more productive this year.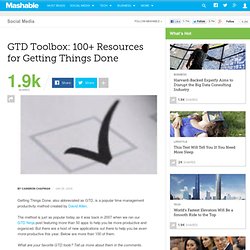 Productive Magazine » Editions