snowflakes
Get flash to fully experience Pearltrees
Posted on | December 23, 2008 | 5 Comments Stephanie from Even Cleveland is the winner of the budget gifts ideas sweepstakes! I absolutely fell in love with her diy snowflake ornaments.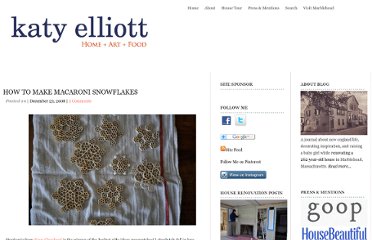 Let it Snow! All we have been getting are ice storms around here, no snow to play with! We have been making our own, including a paper snowman! Below is a tutorial for how to make your own paper snowballs out of your paper snowflakes. If you would like some inspiration for cutting your snowflakes, please visit my previous post, "Snowflake Party!" To begin, you need to cut 3 snowflakes.
All platforms (Windows/Mac/Linux): DIY holiday decoration-makers, The Evil Mad Scientist Laboratories cooked up software that designs paper snowflakes and prints out the outline PDF for easy cutting.
Thanks for your wonderful response to my window display! All of your kindness and encouragement are totally nourishing. I am just as insecure and vulnerable as the next person.
Book: Snowflake Bentley