Searchengines
GoogleGuide: Learn How To Really Use Google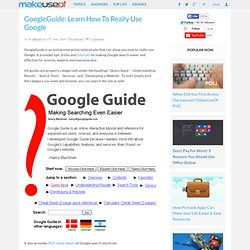 GoogleGuide is an online interactive tutorial site that can show you how to really use Google. It provides tips, tricks and tutorials on making Google search easier and effective for novices, experts and everyone else.
Free Video and Multimedia Search Engine and Content Sites
Welcome to VisualWikipedia!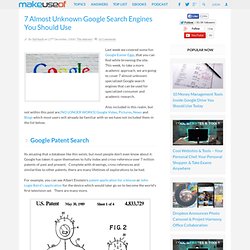 7 Almost Unknown Google Search Engines You Should Use | MakeUseO
Last week we covered some fun Google Easter Eggs , that you can find while browsing the site. This week, to take a more academic approach, we are going to cover 7 almost unknown specialized Google search engines that can be used for specialized consumer and academic research.
Google Custom Search Engine
Fasteagle