Recommendations
The 8 Best Book Review Sites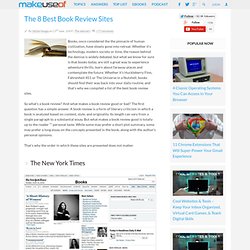 Books, once considered the the pinnacle of human civilization, have slowly gone into retreat.
By Hannah Watson
100 Awesome Social Sites for Bookworms | Online College Tips - O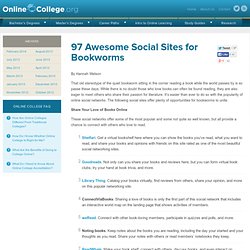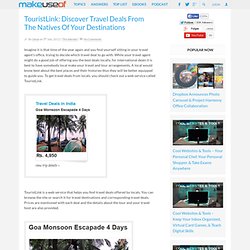 Imagine it is that time of the year again and you find yourself sitting in your travel agent's office, trying to decide which travel deal to go with. While your travel agent might do a good job of offering you the best deals locally, for international deals it is best to have somebody local make your travel and tour arrangements. A local would know best about the best places and their histories thus they will be better equipped to guide you. To get travel deals from locals, you should check out a web service called TouristLink.
Trazzler: Get Unique Travel Destination Recommendations
Best Digital Camera: Experts recommend the best digital cameras
The Social Music series is supported by Blive Share Beta, hosts of the Groove Armada mini album. Finding great new music can be the most rewarding experience, but sometimes the effort that goes into music discovery often thwarts even the most determined of us. Pandora is great for listening to music online, but without having any foresight or direct say over upcoming tracks, it's certainly not the best there is if you're looking to achieve playlist perfection.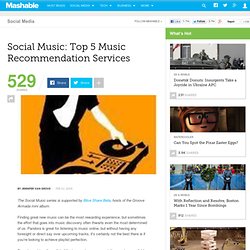 Social Music: Top 5 Music Recommendation Services
Reading Trails | home
[www.allyourprices.com] has an alternative method for your non-geek friends to make their choices, that is a bit more flexible.
Kallow | Shop Simply