People
Postscript: J. D. Salinger: Back Issues. J.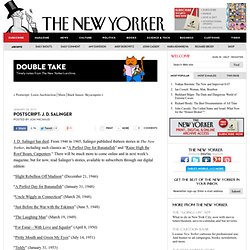 D. Salinger has died. 10 Ways to Find People on Twitter. Twitter is all about facilitating conversations, but until you're following some people, it's just a blank page.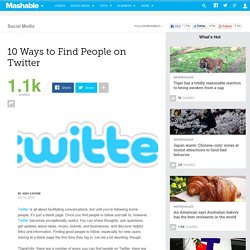 Once you find people to follow and talk to, however, Twitter becomes exceptionally useful. You can share thoughts, ask questions, get updates about news, music, brands, and businesses, and discover helpful links and information. Morph Faces and Celebrities Online - MorphThing. How To Meet People Despite Being Shy | Dumb Little Man. If you struggle to meet people and make new friends because you're extremely shy and cannot seem to overcome your fear of cold approaching perfect strangers, you're not alone.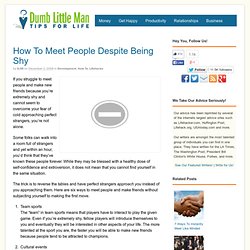 Some folks can walk into a room full of strangers and yet within an hour, you'd think that they've known these people forever. While they may be blessed with a healthy dose of self-confidence and extroversion, it does not mean that you cannot find yourself in the same situation.
---