Pc
Best Computer Diagnostic Tools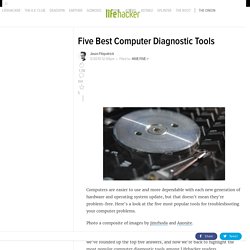 Computers are easier to use and more dependable with each new generation of hardware and operating system update, but that doesn't mean they're problem-free. Here's a look at the five most popular tools for troubleshooting your computer problems. Photo a composite of images by jimrhoda and Axonite . Earlier this week we asked you to share your favorite diagnostic tool . Below, we've rounded up the top five answers, and now we're back to highlight the most popular computer diagnostic tools among Lifehacker readers. SIW (Windows, Free)
UPDATE! Special Hosting Offer! – *On Sale* $3.88/month! Check out the new updated list, 94 Great Freeware Programs !
72 Programs For A Freeware Only PC | Freeware Mission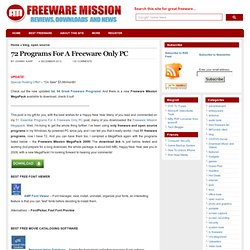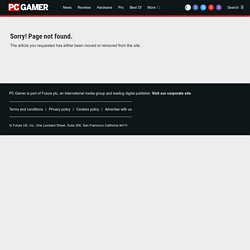 You have to admit, Windows is a pretty barebones operating system, feature-wise. After a fresh install of XP or Vista (perhaps following a Clean Start ), you're faced with a barren Start Menu and an empty desktop that's beaming with limitless potential. The problem is that it's up to you to hunt and download those applications that you really need in your day-to-day computing experience. And chances are, it's often difficult to find good software that's also free. That's where this guide comes in.
The 32 Totally Essential (and Free) Apps for Every New PC | Maxi
Help me put grandma's voice on the computer! | Ask Metafilt
How can we get voicemail from the cell phone to the computer? My partner has several voicemails from her grandparents on her cell phone. She'd like to forward these voicemails to our email/computer for more permanent storage, as they're special. How can we do this? Ideally for free. Verizon cell phone service; Samsung SCH-a930 phone; Windows PC.