Pandora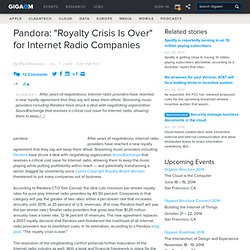 Pandora: "Royalty Crisis Is Over" for Internet Radio Companies
After years of negotiations, Internet radio providers have reached a new royalty agreement that they say will keep them afloat. Streaming music providers including Pandora have struck a deal with negotiating organization SoundExchange that resolves a critical cost issue for Internet radio, allowing them to keep the music playing while putting profitability within reach — and potentially transforming a sector dogged by uncertainty since a prior Copyright Royalty Board decision threatened to put many companies out of business.
Letting people know what music you are listening to has long been a staple of the web.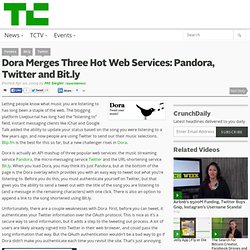 Dora Merges Three Hot Web Services: Pandora, Twitter and Bit.ly
How To Download Music From Deezer, Pandora And More | MakeUseOf.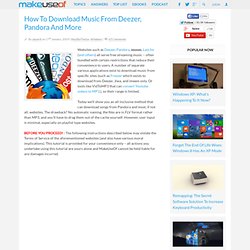 Websites such as Deezer, Pandora, imeem, Last.fm (and others) all serve free streaming music – often bundled with certain restrictions that reduce their convenience to users.