Notes
Notetaking. A8dIoTptf2. Etherpad lite allows you to edit documents collaboratively in real-time, much like a live multi-player online editor, allowing you to write articles, proposals, press releases and the like, together with your friends, your fellow students or your colleagues, working on the same document at the same time.
It even supports rich text editing! Additionally, Etherpad lite provides access to all data through a well-documented HTTP API and supports import/export to many major data exchange formats. The built-in plugin system makes extending the core functionality a breeze, regardless of whether you're adding support for inserting images or videos or allowing users to collaborate on tables. How to Write a Thank You Note. Stickr. Quotepad - free notepad that can save the text selected on the s. Service changes at Jott. Dear Jott customers, If you're reading this, you've probably heard that we're ending Jott's free services (Jott Basic and Jott Notepad for the iPhone).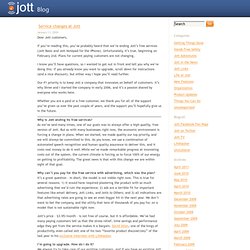 Unfortunately, it's true, beginning on February 2nd. Luminotes: Your Personal & Free Online Notebook. Most all of us at some time or another need the ability to recall important notes.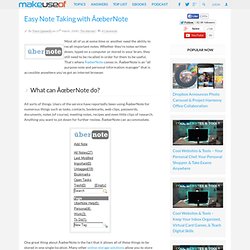 Whether they're notes written down, typed on a computer or stored in your brain, they still need to be recalled in order for them to be useful. That's where ÃœberNote comes in. ÃœberNote is an "all purpose note and personal information manager" that is accessible anywhere you've got an internet browser.
---