Effects
Glowtxt: Adds Glow To Text
If you want to put a cool glowing welcome text on your online profile or maybe get a new shiny logo for your then check out Glowtxt.com. It does one simple thing, that is lets you easily add glow to text. Simply enter your text, select glow options (style, size, animation type, glow effect etc.) and finally click on "Make text" button to generate your glowing text.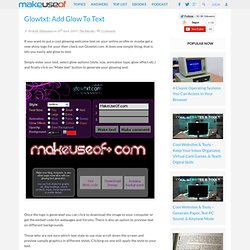 10+ Sites To Add Amazing Effects To Your Photos | MakeUseOf.com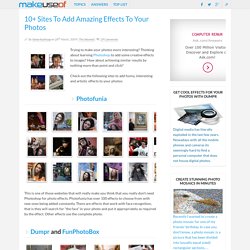 Trying to make your photos more interesting? Thinking about learning Photoshop to add some creative effects to images?
jix