Effects
Glowtxt: Adds Glow To Text
If you want to put a cool glowing welcome text on your online profile or maybe get a new shiny logo for your then check out Glowtxt.com.
10+ Sites To Add Amazing Effects To Your Photos | MakeUseOf.com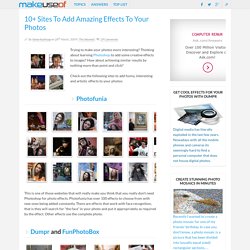 Trying to make your photos more interesting? Thinking about learning Photoshop to add some creative effects to images?
jix