Css
" Cascading Style Sheets ( CSS ) is a style sheet language used to describe the presentation semantics (that is, the look and formatting) of a document written in a markup language. Its most common application is to style web pages written in HTML and XHTML." – Wikipedia . CSS can be the one of the biggest horror in web design/development but it's not difficult to learn. The syntax itself is easy and you can learn essentials easily but some of functions and concepts are difficult. In this article you'll find 15 excellent websites to help you learn or improve CSS.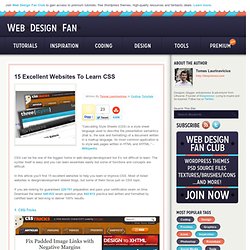 15 Excellent Websites To Learn CSS | WebDesignFan.com
25 Web 2.0 Generators | WebTecker the latest Web Trends, Resourc
Sure, anyone can write CSS. Even programs are doing it for you now. But is the CSS any good? Here are 5 tips to start improving yours.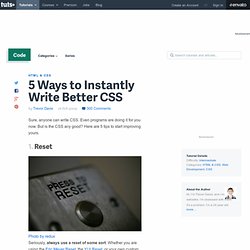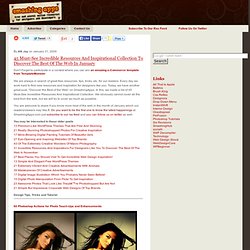 Don't Forget to participate in a contest where you can win the world's biggest UI elements pack "Impressionist User Interface Elements Pack" for 3 winners (1 developer license and 2 personal license) to design your project more creatively. We are always in search of great free resources, tips, tricks, etc. for our readers. Every day we work hard to find new resources and inspiration for designers like you.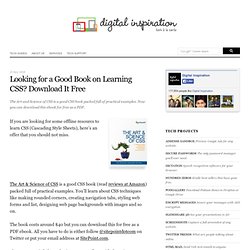 Looking for a Good Book on Learning CSS? Download It Free
The Art and Science of CSS is a good CSS book packed full of practical examples. Now you can download this ebook for free as a PDF. If you are looking for some offline resourcs to learn CSS (Cascading Style Sheets), here's an offer that you should not miss. The Art & Science of CSS is a good CSS book (read reviews at Amazon ) packed full of practical examples.